We are all America On Stage!
Where the MAGIC of a WIN takes CENTER STAGE!
From Novice Winners to National Champions, we shine on stage!
Find your name below and see yourselves in pictures!!!
Thank YOU for being such a large part of it all.
We thank you all and can't wait to see you on stage!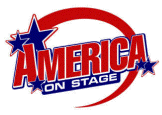 2016 Directors
Becky Abbott, Veva Ahlstrom, Shaylie Alldredge, Lori Webb Allred, Samyra Alston, Becca Ammons, Kristyn Amy, Kandice Anderson & C. Gib, Misty Anderson, Tina Andrus, Brittani Bailey, Lola Baker/Mckenzie Baker, Natasha Baker, Lacey Rose & Jessica Balcer, Zoe Bandaras, Anne Sakolsky-Basquill, Chelsey Befus, Brianne Bennett, LaShawn Bernhardt, Colleen Bills, Emily Bingham, Laura Bingham, Ariah Bishop/Rachelle Pierce, Brindie Bishop, Tara Shorb and Cindy Bjornestad, Marlene Blackburn, Shauna Blake, Melody Blossom, Brian Bon, Julie Bouck, Lacy Bouge, Michele Bowen, Danielle Brannan, Krista Briggs, Kimberly Brown, NaCole Brown, Kellie Buchanan, Shawntay Buckner, Brook Cain & Brittney Dahlman, Lindsey Camp/Jamie Church, Heather Cashmore, Chauntel, Karesa, Melody, Shanalee, Brooke Cherry, Monique Christiansen, Jamie Cole, Dixie Clegg, Donna Clinger, Autumn Coats, Joy Coates, Leah & Dan Coffman, Kristen Combs, Cassi Cook, Shanna Cook Pam Snyder, Monica Wright - Coscarat, Katie Covey, Gregg Crockett, Angela Curtis, Tracy Curvelo, Trisha Cuvelier, Valerie Dansie, Jamie Dattage, Dale and DanNel Davis, Andrea Dawes, Melanie Daybell, Kayla Dean, Katherine Degen, Kim DelGrosso, Charity Duersch, Emilie Dickinson, Alicia Dobson, Sheryl Dowling & Allison Thornton, Brittany Ann Dyches, Kyleigh Dye, Susie Dye, Peggy Earl, Heele Eden/Shanel Gray, Jennifer Dean, Tiffany Enger, Joy Esplin, Abby Evans, Gretchen Flitton, McKenna Flores , Mindy Petersen, Jackie Frazier, Patty Gasser, Michelle George, Pamela Giles, Whitney & Lisa Glick, Brandi Gollinger, Adrian Goto, Kari Hale, Jackie Hammrich, TeriLee Hammond, Dotty Hancock, Megan Hansen, Nesha Hansen, Talisha Hansen, Abish Hapairai, Elisa Hardy, Laila Hardman, Jeana Harmon, Sephorah Davenport & Mindy Harwood, Sara Hatathley, Ambree Hatch, Courtney Hatch, Shanell Hatch, Jeannie Helms, Amber Henrie, Glenda Heskett, Autmn Hewitt, Adison Hillstead & Hailey Everton, Bradi Hill, Jennifer Hill, Suzanne Hill, Ashlee Howell, Bethany Hulse, Jazlyn Hyder, Wendi Isaacson, Deidre Jenkins, Brook Jensen, Debbie Johnson, Robert Johnson, April Jones, Erika Jones, Angela Keddington, Yvonne Kennison, Rebecca Kufeld, Andrea Kuhn, Kim Landon, Stacey Landon & Jennifer Zoll, Arial Larsen, Gary and Mindy Larsen, Yun Layton, Larisa Leavitt, Cindy Loeber, Kirsten Ludwig, Karen and Alexandria Mabson, Phebe Mack , Kris Magill, Chris Martin , Missy Maughan, Shari Mauldin, Heather McCarthy, Jamie McCleary, Teresa McElprang , Lorelle McPhee, Carla Merrill, Jamie Lynn Merrell, Heather Mertz, Kellee Mikesell, Trina Mittelstadt, Jessica Mohler, Karissa Molen, Shaundalee/Melissa Morgan, Meghan Honey, Shannon Mortensen, Kensley Moss, Sara Mower, Nicole Moyes, Kelcie Mulford, Jamie Murdoch, Rachel Murphy, Dawn Naylor, Vickie Neilson, Ashley Fewkes, Chevia Nelson, Kimberly Nelson, Jeanine Nielson, Kim & Pam Nielsen, Echo Noble, Kaelynne Oliphant, Andrea Olsen, Cami Olson, Tara Osborn , Katie Osuamkpe, Karen Owens, Kristy Ozminski, Kasandra Parker, Marcel Parkinson, Jessica Pay, Melissa Payne, Rachelle Pierce, Julia Penate, Janica Petersen, Jennie Peterson, Karyn Peterson, Marcie Peterson, Misty Peterson, Laurie Phillips, Jenny Pickering, Rachelle Pierce, Jordan Poplin, Natalie Porter & Bella Christensen, Jacquelyn Potts, Antoinette Powell, Diane Powell, Lisa Preece, Giselle Rasheta, Amber Rausch, Chalee Rawlings, Breanna Remington, Jennifer and Laureasa Ricci, Niqole Riding and Tiffany Patten, Stephany Rios, Kristie Roche, E. Kaipo Rokobuludrau, Susan English & Mindy Rooney, Cami Rose, Jenny Rowley, Jessica Ruffell, Jennifer Russell, Brandy Rydalch, Jennifer Sager & Melissa Lynch, Christine Salmon, Brooke Savage, Wendy Schild, Amanda Schweitzer, Jill Searle, LaVerne Sessions, Jana Shaw, Christina Shell & Tamra Nefzger, Lindsey Shepherd, Marnie Shook, Amy Simkins, Shaina Skinner, Lesley Smith, Misty Frisbey/Katie Reed, Julie Sorenson, Nikkii Sperry, Jennifer Spencer, Michelle Stapley, Ciara Steele, Stephanie Stewart, Parker Stone, Brittany Stott, Amber Strong, Jessica Struchen, Julia Tatton, Tawna Marriott & Taura Jackson, Amy Taylor, Marcy Taylor, Lisa Timothy/Melissa Ross, Michelle Tippetts, Nikki Toone, Conner Trost, Greg Tucker, Maria Tucker, Gina Underwood, Shannon Vance, Tonya Vardeman, LaChere Vawdrey, Lexy Veach, Trinity Vincent, Robbie Walker, Sharon Wall, Mekesha Wanner, Robyn Warner, Vicki Wartman, Dakota Webb, Jillana Webb, Anne Weichers, Caddie Welling, Deonna Wells, Kalie Wessman, Tammy Westberg, Taunia Wheeler, Cindy Wiggins, Janice Wilcox, Dana Wilkerson, Heidi Willson and Elene Hess, Candice Wilson, Shannon Wilson, Morgan Workman, Kim York





2016 Studios
24/7 Dance Company, 5678 Dance Company, A.I.M., Absaroka Mountain Thunder, Accent Rhythm, AIM Dance Studio, All American Spirit, All American Tumbling and Dance, All Dance Company, All-American Tumbling & Dance, Altitude Dance, American Dance Academy, American Expression of Dance, Aspire Dance Academy, Backstage Dance Center, Backstage Dance Studio, Baker's School of Dance -Tap This, Becky's Dance Co., "Becky's School of Dance ""Acclaim"", ", Best Dance Company, Black Diamond Dance Academy, Bliss, Body Motion Dance Company, Boise Cloggers, Bon Family & California All Star Cloggers, Bryn's Dance Co. , "C"" Us Dance, C&C Ballet Academy, Camas Creek Cloggers, Centennial Dancers, Center Stage Dance Academy, Center Stage Performing Arts, Central Utah Dance Academy, Centre Stage Artz Academy, Centre Stage Studios, Click-N-Time Cloggers, Color Country Cloggers, Core Dance Studio, Cozi Toes Dance, Dance 2 The Limit, Dance Arts Academy, Dance Attitude, Dance Biz, Dance Biz, Dance Central Heber, Dance Central, Dance Company, Dance Depot, Dance Factory Studio, Dance Force dance studio, Dance Illusion, Dance Image Academy, Dance In Motion Dance Team, Dance It, Dance Magic, Dance N' Toes, Dance On Broadway, Dance Radiance, Dance Sensations, Dance Studio R, Dance Tech Studio, Dance Unlimited Dance Co, Dance Unlimited Rigby, Dance Unlimited, Dance Unlimited, Dance Works Studio, Danceography, Danceology, Dancer's Edge Academy, Dancers Edge, Dancerz Edge, Dancin Nancys, Dansation - Brianne Bennett's School of Dance and Gymnastics, Dazzling Stars Stompers, Deep South Cloggers, Desert Dancers, Desert Edge Dance Company, Discovery Dance School , Diva Dance Company, Dye'n 2 Dance, Dynamite Cheer, Eastern Utah All Stars, Echo School of Dance, Élan Dance Company, Electric Youth Extreme, Element Dance Center , Elevate Dance Academy, Elite Academy Studio, Elite Academy, Elite Academy, Elite Dance Alliance, Elite Dance Force, Elite Dance Studio, Elite Energy Cloggers, Empowered Dance, Encore Dance Academy, Encore Dance Company, Encore Dance Studio, Encore Productions, Energy Dance, Esteem Dance, Excel Dance Company, Expressions Dance, Extravadance, Extravadance, Extreme Athletics , Extreme Rhythm, Extreme StarZ, Fab Feet Cloggers, Falling Star Dancers, Flare Cheer, Flippin Squad, Foothill Cloggers, Footworks Dance Studio, Front & Center Dance, Fuzion Dance Studio, Gem Cloggers, Gotta Dance , Grantsville Dance Company, Green Valley Dance Studio, Ground Control, Halau 'O Ka'ipolani, Heart of Utah Dance Studios, Hi Light Dance, Hi Light Dance, Hi Lite Dance Academy, High Altitude Cloggers, High Definition, High Desert Dance Company, High Impact Dance, HIP dance company, Hot Shots Dance Studio, Idaho Rhythm Dance Co., Identity Crisis, Impact Dance Centre, IN MOTION DANCE ACADEMY, In Step Clogging, In Step, Independant, Independent, Independent, Independent, Intensity Dance Team, jazz n place dance studio, Jazzle Dazzle Dance Co, Jazzle Dazzle Dance Studio, Jill Searle School Of Dance, Just 4 Clicks Clogging Studio, Just Dance Academy , Just Dance Company, Just Dance, K & C's Fab 5 Studio, Kickin' It Dance Co , Knockout Dance Studio, LaChere's Fab 5 Studio, LaShars Dance Studio, Leavitt Center Performing Arts, Legacy Dance Studio, Lime-Light Dance Studio, Limited Edition , Linda Fenton Dance Studio, Little Steps Dance , live love dance, Lorelle McPhee Dance, Lost River Dance Company, M.C. Dancers, Marcie's Dance Academy, Marlene's Dance Studio, MCD Dance Academy, Meize's Dance Studio, Methods of Movement, Miss Teen Treasure Valley International, Moab Dance Co, Moab Dance Company, Moab Dance Company, Morgan Academy of Dance, Morgan Academy of Dance, Morgan Workman, Mt. Nebo Thunder, N & B Dance Factory, Nebo Dance Academy, NextStep , Nielsens School of Dance, No Sweat Dance Co., None, North Summit Dance & Clogging Extreme, N-Step Dance Academy, Inc., Pat's Country Cloggers, Payette Pi-rettes, Performing Dance Center, Poise Dance Center, Powerful Expressions, Powerhouse, Premier Dance Center, Project Dance & Cheer, Pure Talent Performing Arts Studio, Pure Talent Dance and Fitness, LLC, Raft River Dance, Razz & Rhythm Dance Academy, Relevéte Dance Academy, Rhythm Works Dance, Rhythm-N-Motion, Rockie Mountain Stars, Rocky Mountain Express , Salt Lake Dance Center, Sanpete Stompers, Shaw Dance Studio, Inc., Showcase USA Vocal and Dance Co., Snake River Stompers, Snow Canyon Dance, Sorella Dance Company, South Valley Stompers, Southern Utah Stars, Spot On Dance Studio , Star Steps Dance Company, Starlet Dance Studio, Starshine Studios, LLC, Starz Unlimited, Step In Time Dance, Step Up Cloggers, Step-N-Time, Steppin' Out Dancers, Steppin Stones Clogging Studio, Stomp it Out Cloggers , Sunshine Dance Studio, Sunshine Dance, Super Kids, Synergy Dance Academy, Synergy Dance Academy, T & T Dance, TDC, Team Name- Buns & Roses, TGA Triple Step Dance Academy, The Company SLC, The Dance Centre, The Dance Club, The Dance Club, The Dance Club, The Dance Company, The Dance Factory, The Dance Project slc, The Dancer's Edge, The Danz Studio, The Edge Dance Company, The Edge, The Next Step , The Performers Place, The Point Dance Studio, The Pointe Performing Arts Academy, The Rhythm Dance Academy , The Studio Dance, The Studio, The Voice of Polynesia, The Wildwood Cloggers, Today's Generation, TPS Dance Company, Treasure Valley Dance Co. , UASB, Ultimate Dance Etc., Ultimate NRG, United Dance Center, Utah Dance Artists, Valley Dance Academy, Vernal STARS , Veva's Fab 5 Studio, Wasatch Dance Center, West Pointe Studios, West Valley Dance Force, Western Elite Academy



2016 Dancers
Abagail Bate, Abbey Taylor, Madi Shurtliff, Cloe VanOrden, Abbi & Sophie Roberts, Abbie Chesley and Shayla Cole, Abbie Jones, Abbie Lewis, Abbie Porter, Abbie Vigil, Abbigail Christensen, Abbigail Christensen, Kaitlyn Musselman , Abby & Maya, Abby Barlow, Abby Betts, Abby Bitzenburg, Abby Cheney, Abby Clifford & Alivia Hobbs, Abby Clifford, Abby Earl, Abby Hansen, Abby Hill, Abby Jensen & Brydon Koon, Abby Jensen, Abby Johnson, Abby Lopez, Abby Marquart, Abby Mason*, Abby Milne, Abby Montoya, Abby Moore & Kaitlyn Bryant, Abby Moore, Abby Pattillo, Abby Phelps, Abby Severance, Abby St. Marie, Abby Wilcox, Abi Fales Shaea Green, Abi Robinson, Abigail Andige upwqallerson, Abigail Bingham, Abigail Fisher, Abigail Marriott, Abigail Ralphs, Abigail Smith, Abigail Tenangueno & Kennedy Whetstone, Abigail Thompson, Abigail Zenger, Abigayle Grimes , Abigayle Grimes and Roxy Mason , Abram Morgan and Briella Morgan, Abram Morgan, Abram Walker , Abriana Corona , Abrianna Dickey, Acacia Ballif , Acacia Ballif, Acelin Drummond, AceLynn Jessen, Ada Broadbent , Ada Coen and Zoey Collingwood, Ada Trost, Adalia Hartnell, Adalyn Gailey, Adalyn Mcallister, Adalynne Hafen, Addie Curtis, Addie Frost, Addie Jaussi, Addie Laris, Addie Petersen, Addie Probst, Addie, Savannah, Addison & Elyssa, Addison & Riley, Addison Bethards, Addison Burke, Addison Callister and Sidney Sagers, Addison Cox, Addison Cox, Audrey Riesen, Addison Fish, Addison Jeffs and Kailey Jackson*, Addison Jeffs, Kailey Jackson*, Addison Koziol, Addison Landon, Addison Lee, Addison Noble, Addison Robb, Addison Sessions, Addison Willis, Addrienne Weekes & Presley Munns, Addrienne Weekes & Sydney Coffman, Addrienne Weekes, Addy Allred and Ava Morgan, Addy Nyberg, Adela Mulford, Adelaide Hardman, Adelyn Wright, Adelyn Wright, Rian Stoddard, Ava Battilorro, Adelynn Walker, Adelynn Young, Aden Borzea, Adilynn Levie, Adilynn Shepherd, Adison Edmonds*, Adison Hillstead, adore johnson, Adreanna, Kaylee and Jasmine, Adri Bird, AdriAnne Grimes , Adrie Strasser, Adrienne Smith, Adrienne Weekes & Presley Munns, Adrienne Weekes & Sydney Coffman, Adrienne Weekes, Advanced King/Queen Awards, Advanced Queens/King Awards, Ady Weaver, Adyson Bridgewater, Adyson Keisel , Adyson Keisel, Adyson Ogden, Afton Brownlee, Afton Dawes, Afton Mclean, Ahrana Hyde, Aiclynn Ames, Ainsley Hilliard, Ainsley Keppner, Aislee Nicole Twitchell, Aisly Baron, AJ Shook, Akayla VanAusclal, Alaina Hadfield, Alaina Williams, Alainey Campbell, Alanna Root, Alayna Torgerson, Alea Simmons, Aleah Olson, Alece Burt, Alee Carson, Aleiya Scott, Alesia Biasi, Alessandra Nevarez, Alex Lewis, Alex Mabson, Alex, Addisyn, Kylen, Alexa & Ansley, Alexa Benson, Alexa Chazen, Alexa Forsyth, Alexa Gonzales, Alexa Johnson, Alexa Kayda, Alexa Parkin, Alexa Spiker , Alexandria Killmaster, Alexandria Mikolash, Alexandria Tamri, Alexey Larsen and Kaden Silvaz, Alexey Larson and Kaden Silvaz, Alexey Larson, Alexia , Alexia Hugelen, Alexia Liston, Alexis - Ingrid - Mia, Alexis Abenroth, Alexis and Mallori Vawdrey, Alexis Carlson, Alexis Curtis, Alexis Jones, Alexis Kauffman, Alexis Lindsay, Alexis Vawdrey & Lacey Wright, Alexis Vawdrey, Alexis/Sadie Kartchner, Aleya Capener, Ali Boehme, Ali Boehme, Zoey Anderson, Ali Ekker and Kinley Adams, Ali Ekker, Ali Stum, Alice Rasmussen, Alicia Johnson and Kade Packer, Alicia Johnson, Alicia Woolsey & Jessi Miller, Alicia Woolsey, Alie Belt, Alisandra Christiansen, Alisen Petersen, Alisen Petersen, Brookelle Hatch, Kensie McPhee, Alisha Davis, Alison Hauser, Alison Holmer, Alison Urban, Alison Wood, Alissa Peterson, Alivia & Jozlynn Kowitz, Alivia Burbank, Alivia Hatch and Shanell Hatch, Alivia Hatch and Sterling Harness, Alivia Hatch, Alivia Hobbs, Alivia Howell & Kirsten Minchew, Alivia Kelsey, Alivia Kowitz, Alivia Reno, Aliya Landvatter, Aliyah Hathaway, Aliyah Migliaccio, All-American Dance Off, All-American Show and MVP Dance Off, All-Americans, Jr All-Americans, Alle Ann Johnson, Alle Johnson & Emily Oak, Alle Johnson & Sadie Stirling, Alle Johnson, Allee Sorensen, Alli Rich & Ashley VanLuen, Alli Rich & Lily Rivkind, Alli Rich and Lily Rivkind, Alli Rich, Alli Terry, Allie Blake, Allie Brown, Layla Jensen, Emma Richardson, Allie Callahan, Allie Henrie, Allie Higgins , Brook Devers, Allie Layton, Allie Martin, Allie Nield , Allie Nield, Allie Nielson and KyLinn Johnson, Allie Roach, Allison Ausere, Madison Ausere, Allison Groo, Allison McKinlay, Allison Naylor , Allison Power, Allison Walters, Allora Morgan , Allora Morgan and Madilyn Morgan, Allora Morgan and Rylee Alvey, Ally Major, Dani Murphy, Kaysha Whitaker, Allyson Cameron, Alma Bell, Alora Whitman, Aly Lindsey, Aly Takashige, Aly Whetten, Alyssa & Adalyn Gailey, Alyssa Abildskov, Alyssa Allan, Alyssa Bonawitz, Alyssa Cambell and Jacobi Petersen, Alyssa Campbell , Alyssa Campbell, Alyssa Desjarlais Wright, Alyssa Dudley and Riley lucas, Alyssa Dudley, Alyssa Gailey & Brooklyn Hawks, Alyssa Gailey, Alyssa Hall, Alyssa Jorgensen, Alyssa Monson, Alyssa Nish, Alyssa Sawyer, Alyssa Smith & Emily Oak, Alyssa Smith, Alyssa Snedaker, Alyssa Zeschke, Alyssa, Olivia, Kaitlin, Alyssia Tomaske, Alyvia Workman, Alyxandria Phippen, Alyzabeth Johnson & MaKenna Underwood, Alyzabeth Johnson, Amaiah Pecunia and McKenna Davila, Amanda & Maggie Borchert, Amanda Benningfield, Amanda Gomez, Amanda Nelson, Amanda Patrick, Amanda Schweitzer, Amanda Stephens, Amara and Lexi, Amaree Ledbetter , Amaree Ledbetter Breanna Scott , Amariah Kenney, Amauree Lewis, Amaya Howard, Amayah Deleon, Sara Ausere, Hannah Visker, Amayah Howard, Amber Asper, Amber Barnes, Amber DeGiulio, Amber Henrie & Jennie Griener, Amber Henrie, Amber Marotz, Amber Reed, Amber Rose Marotz, Amberlyn Gunn, Ambree Biasi, Ambriee Ricks, Amelia Adams, Amelia Alvarez, Amelia Lebaron, Amelia Woolley, Amma Thornebrue*, Ammanda Hall, Ammon Grant, Amoree & Masie Scholer, Amos Olsen, Amy and Breein, Amy Blake, Amy Richardson , Amy Richardson, Amy Sorensen, Amy Sorenson, Amy Warnick, Amy Wright, Anabelle Moore, Anabelle Walker, AnaKalia Mago, Analisa Fenlaw, Anasaria Ford, Anavey Dixon, Andelyn Palmer, Andi Ellis, Andie Clegg, Andrea Christensen, Andrea Leong, Andrea Rosin, Andrea Swartz, Andres Penate, Andrew Alldredge, Andrew Allredge, Andrew Maschek, Andy Truong, Angel Burgess, Angela Layton, Angela Mabson, Angela Rex, Angelee Hoots , Angelica Picos - NOV HIP HOP dnsshhe, Angelica Picos, Angelica Watson, "Angelina ""Shorty boots"" Schiffhauer, " Angelina Collignon, Angelique Weygandt, Aniston and Roma, Aniston Riley, Aniyah Hassell, Anna Barrus, Anna Barrus, Shalisa Heninger, Anna Davis, Anna Grandil, Anna Hawes, Anna Jimenez, Anna Kraft, Anna Larson*, Anna Larson, Anna Reed, Anna Roberts, Anna, Jada, Olivia, Annalee Elison, Annalee Johnson, Annalicia Espino, Annalise Anderson, Anneka Orr, Annie Church, Annie Fees, Annie Greenwood, Annie Harris, Annie Kunka, Annie Loftus, Annie Phillips , Annie Rowlan, Annie Salmon, Annie Tippetts, Annie Unsicker, Annika Hedman, Annika Rowe, Annikah Rowe, Anniston Carter, Ansley Coates, Ansley Petty, Anyssa Maddocks, Anzlee Ray, Ariah Michel, Ariana Borzea, Ariana Hansen, Ariel & Sierra Robbins, Ariel Clegg, Ariel Robbins, Arielle Kessler, Arlington Leatham and Seiji Valerio, Arlington Leatham, Arzadia Maestas, Ashby Myers & Ryker Adams, Ashby Myers, Ashlee Chadburn, Ashlee Drennan, Ashlee Dudley, Ashlee Garrett, Ashlee Humphries *, Ashlee Humphries, Ashley Barnett, Ashley Drennan, Ashley Feller & Tabbatha Gebhard, Ashley Feller, Ashley Gillam, Ashley Glazier, Ashley Heaton, Ashley Knudsen, Ashley Liston and Carlie Nielsen, Ashley Liston, Ashley Musselman, Ashley Noar, Ashley Rasmussen, Ashley Sandberg, Carlee Newland, Ashley Satterfield, Ashley Vaneeywen, Ashley VanLeeuwen, ashley Vanleewen, Ashley Vassel, Ashley Vickers, Brooke Butterfield, Ashley Waters, Ashlin McGuire, Ashlyn , Ashlyn Allaire, Ashlyn Bailey, Halee Pay, Ashlyn Baker & Sabrina Allen, Ashlyn Baker, Ashlyn Hanna, Ashlyn Jensen, Ashlyn Johnson, Ashlyn Riding, Ashlyn Santhuff, Ashlyn Shorb, Ashlyn Taylor, Ashlyn Thompson , Ashlyn Williams, Ashlynn Biasi, Ashlynn McHaffie, Ashlynn Wilde, Ashlynne Huffaker, Ashlynn-Kate Christensen, Ashton Albright, Ashton Hutchison and Eliza Jensen, Ashton Hutchison, Ashton Rogers, Ashton Wells, Ashtyn King, Aspen Cook and Isabelle Cook, Aspen Gower*, Aspen Gower, Aspen Murdoch, Aspen Murdock, Aspyn Higdon, Athena Klos & Shadow Adams, Athena Mendoza, Aubree Adams & Mallori Vawdrey, Aubree Adams & Megan Myers, Aubree Adams, Aubree Bouchard, Aubree Hyde, Aubree Stephens, Aubree Wall, Aubrey Adams, Aubrey Anderson, Aubrey Benedict & Bethany Jones, Aubrey Benedict & Hallee Miller, Aubrey Benedict, Aubrey Calderwood, Aubrey Chandara, Aubrey Henderson, Aubrey Leavitt, Aubrey Lundholm , Aubrey Soto, Audri Gonzales, Aubrey Stoffer, Aubrey Wilkin, Aubrey Wyson, Aubrie Barrett, Aubrie Carrillo, Aubrie Cook, Aubrie Trapnell, Audra Hodges, Audra Stevens, Audrey Carter, Audrey Covill, Audrey Debenham & Maggie McBride, Audrey Hernandez, Audrey Johnson, Audrey Jones, Ellie Barrera, and Ramona Edl, Audrey Lovell, Audrey Purcell, Audrianna Emmertson, Audrie Hansen, Aurelia Harrison, Aurora Chaffee & Natalie Neibauer, Aurora Chaffee, Aurora Harrell, Austin Brown, Austin Noar, Austyn Lewis, Autumn Asper, Autumn Attebury, Autumn Baker, Autumn Bickmore, Autumn Black, Autumn Dunn, Autumn Perry, Autumn Ririe, Ava Abryzo, Ava Allen, Ava Bayles, Ava Bostrom, Ava Fabrizio, Ava Hokanson & Jaksyn Kolb, Ava Jensen , Ava Kronenberg, Ava Solberg, Ava Wyatt, Avabelle Mrozla, Averie Park, Averie Phipps, Averie Roundy and Jada Hacking, Averie Roundy, Avery Backus, Avery Bethers, Avery Ellis & Emma Petty, Avery Ellis & Megan Neilson, Avery Ellis, Avery Evans, Avery Jensen, Avery Kalaveras, Avery Koford, Avery Morgan - R. Walker, Avery Morgan - S. Morgan, Avery Morgan, Avery Odell, Avery Peterson*, Avery Rooney, Avery Slack, Avery young, Avie Gillies, Avree Miller, Ayana Nelson, Ayla Hunter and Karen Owens, Ayla Hunter, Ayla Hunter, Karen Owens and Baleigh Amlingmeier, Ayrion Covington & Mar Andiarena, Ayrion Covington, Ayrion Myers, Ayrion Orton, Aysia Yates, Azalea Walker, Azreah Schmitke, Azure Porter, Azuree Libby, Baelie Pierce, Bailee Webster, Bailee Wellard, Bailey & Breelynn Tucker, Bailey Bateman , Bailey Bugnet, Bailey Cook, Bailey Dillon, Bailey Dunn, Bailey Hansen, Bailey Hill, Bailey Keele, Bailey Millspaugh , Kylee Peterson , Tesha Hendrix, Bailey Millspaugh, Kylee Peterson, Bailey Millspaugh, Kylee Peterson, Tesha Hendrix, Bailey Munns & Kylie Coffman, Bailey Munns & Sydney Coffman, Bailey Munns, Bailey Roper, Bailey Snyder and Izabele Frady, Bailey Tucker Breelyn Tucker, Bailey Tucker, Baleigh Amlingmeier, Baleigh Buchanan, Baylee Bingham, Baylee Brokens, Baylee Butler, Baylee Clement, Baylee Eilers, Baylee Garner, Baylee Rasmussen, Baylee Rasumssen, Kelsey Cook, Avery Peart, Bayley & Traci Ann, Becca & Karyn Hess, Becca Affleck, Beginning King/Queen Awards, Beginning Queens/King Awards, Bella Bagley*, Bella Bagley, Bella Brady, Bella Brunetti, Paige Sanchez, Brooke Sanchez, Bella Shallenberger, Bella Shallenburger, Bella Thomson, Bella Weaver, Bella Wheeler, Bella Winget, Bellamie Davis , Bentlee King, Bentleigh Allen, Bentley Bagley, Bentley Whitear, Berklee Muhlestein, Berkley Richards, Berkley Scharmann, Berkley, Berlin Biery, Berlynn Nelson & Aubrey Henderson, Berlynn Nelson & Jace Whitear, Berlynn Nelson &Corinne Henderson, Berlynn Nelson, Berlynn Whitney & Maysen Whitney, Bethany Hansen, Bethany Hulse, Bethany Jones, Bethany Kate Grant, Bethany Lister, Bevin Mathews, Blaikly Hall, Blake Calderwood , Blakely Warner, Blyss Miller & Sadie Scott, Blyss Miller, Bobbi Logan, Bodie Payne, Boston Mason, Bostyn Schiffman , Braelynn Levie, Bran Hellewell, Brandy Renz, Branson Neville , Braxton Price, Braydee and Allie , Braydee Lloyd, Brayden Harmon, Braylee Renzello, Braylyn Vicars and Sierra Reese, Breanna and Miranda Scott, Breanna Bisce, Breanna Bruschke and Ellie Dunn, Breanna Jaques, Breanna Lloyd, Breanna Richards, Breanna Scott, Breanna Scott, Amaree Ledbetter , Breanna Thain & Marissa Clawson, Breanne Gordon, Breauna Turner, Breckell Quarnberg, Brecken Bringhurst, Brecklyn Veale, Brecklyn Veale, Mia Neilson, Bree Mynar, Breein Reeder, Breelyn Ingram, Breelyn Tucker, Breelynn Tucker & Kira Bartholomew, Breelynn Tucker & Taylor Tucker, Breelynn Tucker, Brei Snyder, Brei Snyder/Coltin Snyder, Breklyn Richards, Maddie Pinegar, Capri Jackson, Brenna Dzierzonowski, Brenna Gunnell and Maddy Cheney, Brenna Gunnell, Brent Ward, Brentlee Mineer, Brett Renzello and Zowie Renzello, Brett Renzello, Bretta Robinson, Briana Thacker, Brianna Bushnell, Brianna Clough and Kenley Whitmill, Brianna Gavin, Brianna Hone, Brianna Marshall, Brianna Palacios, Braelyn Sanchez, Brianna Rosin , Brianna Tarbox, Bridgelynn Adams, Briella Morgan and Katy Hinojosa, Briella Morgan, Brielle Dipo, Brielle Ellis, Brielle Erskine, Brielle Johnson, Brielle Moyes, Brielle Wright, Brielle Yeck, Brielle Young, Brighton Smith, Brightyn Hartley, Briley Woodworth, Brina Williams, Brindie Bishop & Karli Muir, Brindie Bishop, Brinlee Carpenter, Brinlee Gillman, Brinlee Gilman, Brinley & Ethan Parker, Brinley Anderson & Elora Ferrara, Brinley Anderson, Brinley Barrie, Brinley Griffith, Brinley Jewett, Brinley Knudsen, Brinley Parker, Brinley Taylor, Brinley Turner, Brinley Vellinga, Brinnly Monroe, Bristol Underwood, Britlynn Lloyd, Brittan Jessen, Brittan, Jenessa, Brittany Dayton & Lexie Jex, Brittany Gilmore, Brittany Hone, Britten Peterson, Brittney Fails*, Brittney Lewis, Brittni Cole, Brittnie Dayton, Brittnie Gavin, Brock Moyes, Brodie Owens, Brook Bullard, Brooke and Breein, Brooke Buechele, Brooke Ellis, Brooke Hall , Brooke Hall, Brooke Hendrickson, Brooke Lakatos, Brooke Livesay, Brooke Meador, Brooke Rolfe, Brooke Savage, Brooke Strasser, Brooke Thatcher , Brooke Warren, Brooke Whiting , Brooke Whiting, Brookelyn Isaacson, Brooklee Myers, BROOKLUN FINLAYSON, Brooklym Nelson, Brooklyn Aedchibold, Shaina Hansen, Brooklyn and Jessie Oman, Brooklyn and Savannah, Brooklyn Archibald & Oakley Hawkins, Brooklyn Archibald & Shaina Hansen, Brooklyn Archibald, Brooklyn Barker, Brooklyn Booth & Kara Banks, Brooklyn Brown, Brooklyn Caldwell, Brooklyn Chartier, Brooklyn Crowther & Sydnee Lundell, Brooklyn Crowther, Brooklyn DaBell, Brooklyn Daybell, Brooklyn Earl & Olivia Moses, Brooklyn Earl, Brooklyn Evans & Erinn Evans, Brooklyn Evans & Hollin Henderson, Brooklyn Evans & Miquelynn Lothspeich, Brooklyn Evans, Brooklyn Hawks & Hannah Moore, Brooklyn Hawks & Maddie Gibby, Brooklyn Hawks, Brooklyn Ivie, Brooklyn Jones-Erika Kelly, Brooklyn Lamb, Brooklyn Moon, Brooklyn Nelson, Brooklyn Oldham, Brooklyn Oman and Jessie Oman, Brooklyn Oman, Brooklyn Roberts, Brooklyn Ross, Brooklyn Sievers, Brooklyn Spens, Brooklyn Stromberg and Isabelle Wasden, Brooklyn Stuart, Brooklyn Villeneuve, Brooklyn Wagoner, Brooklynn & Eve, Brooklynn Hunter, Brooklynn Ludlow, Brooklynn Moser, Brown/Unsicker, Brydon Coon, Bryelle Kimball, Brylee Anzalone, Brylee Brown, Brylee Egan, Brylee Lind, Bryn Cleverly & Addison Fish, Bryn Cleverly, Bryn Maynes, Bryndi Johnson, Bryndi Wingett, Brynlee & Haley Moyes, Brynlee Alder & Emmy Webb, Brynlee Alder, Brynlee Attebury, Brynlee Butler, Brynlee Coons, Brynlee Hendrickson, Brynlee Merrill, Brynlee Morton, Brynlee Moyes, Brynlee Sannar, Brynlee Sannar, and Carrie Kump, Brynlee Sanner, Brynlee/Jaeda Sannar, Brynlei Cox, Brynlei Mays, Brynli Seely and Tanner Seely, Brynli Seely, Brynlie Roundy and Stylee Steele, Brynlie Sannar, Brynlie Wright, Brynn Bennett and Kamryn Campbell, Brynn Black, Brynn Bollschweiler, Brynn Burton, Brynn Hansen*, Brynn Palmer, Brynn Wilks, Brynna Bradley & Sage Lyon, Brynna Bradley, Brynne Byars, Brynnlee Robinson, Brynnlie Halford, Bryton Alston, Bryton Alston, Sydney Stock, Btooklyn Roberts, C & C ballet academy , Caden Maynes, Caden, Cadence Ballard, Cadence Romas Leyla Lopez, Cadene Ballard, Cael and Mara Erickson, Cael Erickson, Caeli Chidester, Cahmia Dearden, Cailen Tippetts, Cailey Cronquist, Cailin Maesar , Caitlin Christensen , Caitlin Jelensky & Casey Paul, Caitlin Jelensky & Christian Redman, Caitlin Jelensky & Elizabeth Crawford , Caitlin Jelensky & Felicity Pittington, Caitlin Jelensky, Caitlin Thakeray & Brooklynn Anderson - NOV JAZZ dnqdjae, Caitlin Wicker, Caitlyn Benedict & Erika Whitmeyer, Caitlyn Benedict & Karlie Godfrey, Caitlyn Benedict, Caitlyn Bigelow, Caitlyn Featherston, Caitlyn Griffen, Caitlynn Curtis, Cale Renzello and Alexia Liston , Cale Renzello, Cali Hinton , Cali Kielbasa & Katelyn Despain, Cali Landies, Calina Magleby, Calista Christensen, Callee Jensen, Callie Madson, Calvin Clark, Cambree Harvey, Cambree Redd, Cambree Theobald , Cambrey Rietzsch, Cambri Hansen, Cambria & Donavin Gibson, Cambria Anderson - BEG JAZZ dbqsjae, Cambria Gibson, Cambria Wilde, Cambry Holloway, Cambryn Maynes, Camden Olenslager, Cameo Dick, Cameron King & Taylor Tucker, Cameron King, Cameron Morely, Cameron Smith, Cami Lewis, Amy Lewis, Cami Mendez, Camilla Wright, Camille Hoang, Camryn Conner, Camryn Openshaw, Candis Noyes, Candyce Jaynes, Canon Shumway, Carlee Johnson, Carley Braman , Carley Braman, Carlie Nielsen, Carly Bailey , Kaybree Justesen ,Ariel Clegg, Carly Cuvelier, Carly Zito, Carmen & Jaycie Lowry, Caroline Affleck, Caroline Beckstrom, Caroline Garriott, Caroline Murdoch, Lily Robertson, Caroline Rosenhan, Carsyn Ball, Carter and Ezra Morgan, Carter Morgan, Casee Salazar, Casey Paul & Felicity Zachry, Casey Paul , Cashly Curtis, Cashlyn Schuldies, Cassidy Bessler, Cassidy Crouch and Timberly Dean, Cassidy Cureton, Cassidy Duddy , Cassidy Earl, Megan Hyer, Maddie Hesse, Cassidy King, Cassidy Olive, Cheyenne Olive, Cassie Gray, Emma Gray, Madeline Gray, Cassie Jolley, Cassie Kirkpatrick, Cassie Salmon, Cassy Wagstaff, Caydance Carter Kayzlee Carter, Caydence Greer , Caylee Briceno, Cayley Robinson and Maliya , Cecelia Taylor, Celeste Camargo, Ceremony. Novice may pick up awards early!, Chaeli Scown , Challen Jackson, Chammelia Zentz, Chanel Holt, Charlee and Reiss, Charlee Budd, Charlotte Krippner, Charlotte McEwen *, Charlotte McEwen , Charly Henderson, Charolette Francom, Chase Crandall, Chazlynn Michaelson, Chelsea Calaway, Tessa Pyle, Chelsea Davis, Chelsey Hadlock, Chelsi Helms, Cheri Cornwall, Libby Coffin, Juniper Toll, Cherokee Walker, Chevelle Lundin, CheyAnn Lewis, Cheyanne grace siemers, Cheyanne Siemers, Cheyenne Remkes & Hailey Shope, Cheyenne Remkes & Mikkel Mason, Cheyenne Remkes, Cheznie Roundy and Kamrie Steele, Cheznie Roundy , Chloe & Abby, Chloe Biorn & Laura Harmon, Chloe Biorn & Morgan Smith, Chloe Biorn, Chloe chipman, Chloe Church, Chloe Crawford, Chloe Decaria, Chloe Gibson, Chloe Hansen , Chloe Hansen, Chloe Haynes, Chloe Hildebrand and Savannah Speelmon, Chloe Hildebrand, Chloe Lilya, Chloe McCall & Katherine Erskine, Chloe McCall, Chloe Sanow, Chloey Laws, Chole Biorn, Chris Paepke, Christal Tesch, Christian Redman , Christina Hobson, Christina Hobson/McKenna Morrill, Christina Hobson/Melissa Jensen, Christopher Paepke, Christopher Paulsen, Chrystie Middleton, Ciara Hellewell, Cierra Perschon *, Cierra Perschon, Claircee Simpson, Claire Bates, Claire Bush & Stari Smith, Claire Bush and Stari Smith, Claire Bush, Claire Harker & Cassie Salmon, Claire Harker & Hanna Jones, Claire Harker, Claire Henrie, Claire Nuttall, Clara & Ethan Thomas, Clara Hawkes, Clara Lopez and Kenedee Barlow, Clara Lopez, Clara Lowry, Clara Maughan, Clara Minch, Clara Thomas, Clara White, Clarissa Knight, Clarissa Ruiz, Cloey Rasmussen, Clog All-American Show, Clogging Awards, Cody Coiner, Collin Bassett, Coltin Snyder, Conley Davis, Conner Phillips, Conner Trost and Ada Trost, Conner Trost and Caden Maynes, Conner Trost, Connor Hale, Connor Phillips, Cooper Harness, Cora Wadley, Corbyn Bates and Keira Wilson, Cordelia Ingram, Corina Eddington, Corinne Henderson, Corrie Stevens, Corryn Harmon, Corryn Webb, Cortana Olds, Cortnee Jolley, Cortney Christensen, Cortney Mackelprang, Coryne North, Cosette Rausch, Courtlyn Theobald, Courtney Caines, Courtney Carpentier, Courtney Glad, Courtney Gray and Sophie Rollender, Courtney Gray, Courtney Hansen, Courtney Hewitt and Michelle, Courtney Perkins, Courtney Reimers, Courtney Willmott, Courtney Woodbury, Courtnie Houston, Courtny hewett and Michelle torres - Unpaid, Courtny hewett and Michelle torres, Courtny Lee Hewett and michell torres, Covey Schaerrer, Zoe Anderson, Crane/Jolley, Crista Sabins, Crista Savins, Cruz Meza Shorty boots Schiffhauer, Cruz Meza, Cruz Meza, Angelina, Shorty Boots Schiffhauer, Daicie Downing , Daisy Mecham, Dakoda Bird, Dakota Anderson, Dakota Roberts, Dakota Watkins, Dakota Withers, Dallas Bishop, Dalton & Reed Rivkind, Dalton Rivkind & Gavin Wardell, Dalton Rivkind & Hannah Moore, Dalton Rivkind, Dan Coffman, Dance All-Americans Show, Dance Off, Dance on Broadway, Danee Buck, Danelle Johns and Kaelyn Ashton, Dani & Maleah, Dani murphy, Dani Sandoval, Daniela Chun, Danielle Kurtz, Danielle Simko, Danielle West, Danika Olson, Danikka Morgan and Azelea Walker, Danikka Morgan, Danya McGregor, Danyelle Shields, Daphne Bennett, Darci Glad, Dariell Dobbs & Georgia McCullough, Dariell Dobbs, Dariyan, Aurora, Paige, Dasha Terrazas, David and Alex Lewis, David Kobe, David Lewis, David Sheffield, David Spence, David Spencer & Courtney Carpentier, David Spencer, DaVinci Eccles, Dawson Paffumi, Dayzia Peterson, Deacon and Hadley Willson, Deagan Gochnour, Delaney Hadlock, Delanie Knighton, Delia Pape, Delilah Peterson and Kenna Butler, Delilah Peterson, Demi Lassig, Demi Thurgood, Deni Allen, Derrick Lilie, Desi Adams, Desiree Prince - NOV LYRICAL dnsslyj, Destini Alvarado, Devyn Johnson, Dominic Weidauer, Donavin Gibson, Drew McCubbins, Drew Milne, Dru Johnson, Drue Spalding, Dylan Bollschweiler, Dylan George, Dylan Grilz, Ebbe King and Trinity McGinnins, Eden Curtis, Eden Erickson, Eden Fischer , Eden Jones, Eden Roy, Eden Wagner, Eeleceya Jensen, Eiza Jensen, Elaina Benson & Savannah Gessel, Elaina Benson, Elana Stevens*, Elana Stevens, Eleanor Barker, Electric Rhythm, Eli Davids and Emmaline Jensen, Eli Davids, Eli Olsen and Izabelle Harris, Eli Olsen, Eliana Perotto, Elisa Ahlstrom, Elisa and Amy Richardson, Elisa and Juliana Ahlstrom, Elisa Richardson & Jessi Miller, Elisa Richardson & Rachel Humphries, Elisa Richardson, Elisa Toa, Elisabeth Averett, Elisabeth Wagner, Elise Bruschke, Isabel Bruschke, Olivia Stinnett, Elise Eswards and Marlee Galloway, Elise Martin, Elise Wells, Elite Company TDS, Eliza Earl, Eliza Hansbrow, Eliza Hirschi, Eliza Jensen, Eliza Johnson, Eliza Oliphant, Eliza Olsen, Eliza Warburton, Elizabeth Bachman, Elizabeth Crawford, Elizabeth Eggers, Elizabeth Everett, Elizabeth Hirst, Elizabeth Johnson , Elizabeth Johnson and Vanessa Castrellon, Elizabeth Masoner, Elizabeth McConnell, Elizabeth Quinton, Elizabeth Whitworth, Elizabeth Wright, Elizebeth Rogers, Ella Bailey/Elley Dilworth/Holland Miller, Ella Doman, Ella Foss, Ella Hamilton, Ella Handy, Ella Henry, Ella Leonelli, Ella Poulson, Ella Shuldberg, Ella Sorenson, Ella, Emma, Ellarie Knittel, Elle Hagen, Elle Jones, Elle Kelson, Stella Mills, Ellee Hoy, Ellee Hoy, Annalise Anderson, Ellena Espino, Elleni Johnson, Elley Cottrell, Elli Brown, Ellie and Aubrey , Ellie and Emma Stone, Ellie Burton, Ellie Butikofer, Ellie Cook, Ellie Fuhriman, Ellie Geils and Grace Clemens, Ellie Grygla, Ellie Jones, Ellie Milne, Ellie Rosenhan, Ellie Rudolph, & Olivia Berry, Ellie Smith , Ellie Stone, Ellie Wagstaff, Ellie Watts, Ellie Wolfe, Ellie, Anna, Elliot Einfeldt, Ellise Farnsworth, Elly Burwell, Eloise Hyde, Elora Ferrara, Elsie Anderson, Elyse Giauque, Elyza Randall, Emaree & Brianna, Emaree Coffman, Ember Hanson, Ember Peterson, Emcee Hall, Emeree Barney, Emerson Anderson, Emery Ayala & Mallory Brown, Emery Erskine, Emery Goodman, Emery Welker, Emi Kobe, Emilee Hansen Brooke Livesay, Emilee Hansen, Emilee Harward, Emilee Jackson , Emilee Pratt, Emilie Holgate, Emilie Nielsen, Emilly Pierson & Keely Pierson, Emilly Pierson, Emily & Sofia, Emily Carrigan, Emily Carson, Emily Christensen, Emily Cooper, Emily Davidson, Emily Dee, Emily Fleming & Rachel Houle, Emily Fleming, Emily George & Brittnie Dayton, Emily George & Lexie Jex, Emily George, Emily Harrisf, Emily Harrison, Emily Holmberg, Emily Kleinkopf, Emily Madsen, Emily Memmott, Emily Meredith, Emily Morrill, Emily Oak, Emily Park & Jen Garrard, Emily Park, Emily Rice, Emily Riggan, Emily Runyan, Emily Saunders, Emily Sheppard, Emily Thomas, Emily Wilcox and Katy Kelly, Emily Wilcox, Emily Young, Emily Zaharias, EmilyAnne Allen, Emma Adams, Emma Anderson and Jayda Robinson , Emma Anderson and Jayda Robinson, Emma Bush, Emma Cook , Emma Cook, Emma Cooley, Emma Craig & Zac Coffman, Emma Craig and Zachary Coffman, Emma Craig, Emma Danielson, Emma Estes, Emma Evans & Eliza Smith, Emma Farnsworth, Emma Fischer, Emma Foster, Emma Fry, Emma Grayce Wengreen*, Emma Hansen, Emma Hayes, Emma Hinton, Emma Jean Cresse, Emma Johnstone, Emma Jolley, Emma Kondel, Emma Lamb, Emma Leavitt, Emma Locklear , Emma Lopez, Emma Lundeen, Emma Monson, Emma Moody, Emma Nagle, Emma Norman, Emma payne, Emma Pearson, Emma Petty, Emma Pittington & Natalie Peter, Emma Pittington, Emma Quam, Annabelle Miller, Emma Roberts, Emma Ryan, Emma Stewart, Emma Stone, Emma Tollestrup, Emma Tolman & Shayla Desjarlais Wright, Emma Tolman, Emma Vardeman, Emma Vernon, Emma Waters, Emma Westenskow, Emma Wheeler, Emma Workman, Emmalie Peterson, Emmaline Carter, Emmaline Gay, Emmaline Jensen, Emmalynn Packard, Emmarie Curtis, Emme Stuckman, Emmee Poll, Emmie, Liv, and Noelle, Emmy Johnson, Emmy Snedaker, Emmy Strasser, Emmy Webb, Emory Carter and Courtney Caines, Emory Carter and Morgan Butler, Emory Carter, Emree Hall, Emry Sorenson, Enoch Weichers, Erica Golding, Erica Rigby , Erika Whitmeyer, Erin & Valis, Erin Blach & Jacie Levie, Erin Blach, Emily Hanley & Maya Salyer, Erin Brassey, Erin Kobe, Erin Petersen & Alyssa Roberts, Erinn Evans, Eron Leavitt, Estela Camargo, Ethan & Hollin Henderson, Ethan Cooley, Ethan Henderson, Ethan Kemp, Ethan Parker, ethan thomas, Ethan Woodland, Eva Arias, Eva Larsen, Eva Salazar, Evala Tuckett, Evala's Tuckett, Evanee Turner, Eve Dixon, Eve Morrissey, Evelyn Croce, EvVah Fewkes & Emily Holmberg, EvVah Fewkes, Extreme Rhythm, Ezra Morgan, Fab 5 Elite Addiction, Faith Finsand, Faith Love, Faith Peterson, Faith Shortt, Faith Valentin*, Faith Valentin, Fall Orgill, Falling Star- Elementary B, Falling Star- Elementary, Falling Star Group, Falling Star- Junior, Falling Star Teen, Falling Star- Teen, Falling Star, Falling Star-Junior, Falling Star-YA, Fallon Montgomery, Felicity Pittington & Emma Pittington, Felicity Pittington, Felicity Slanec, Female Freestyle, A Cappella Dance Off, Finneas Hyde, Finnli Weaver, Foothill Fury, Francesca Guzman, Frannie Guzman, Gabbie Johnson, Gabby Andiarena & Jaycee Workman, Gabby Andiarena, Gabby Bergstrom & Caitlyn Bigelow, Gabby Bergstrom & Skyler Kingsbury, Gabby Bergstrom, Gabby Bown, Gabby Scarpino, Gabby Shupe, Gabby Thorne, Gabby, Leticia and Emma, Gabe Franco, Gabriella & Kateylynn, Gabriella Ireland, Gabriella Leer, Gabrielle Mitchell, Gabrielle van Brunt, Garrett and Riley Hutcheson, Garrett Dobson, Garrett Hutcheson, Garrett Morgan, Garrett Myers, Garrett Tucker, Garrett/Riley Hutcheson, Gavin Christensen, Gavin Moyes, Gavin Wardell, Geanina Jones, Gemma Leonard, Genae Jarrett, Gentry Harrigfeld, Gentry Keaton, Gentry McClain, Gentry Rose , Gentry Stephens, Georgia Molloy, Adelaide Trujillo, Gina Rex, Gloria Zentz, Grace and Braelynn LC Kamikaze Dancers, Grace and Olivia Carrillo, Grace Carrillo, Grace Danielson, Grace Enger, Grace Gallegos, Grace Gibson, Grace Gurr and Marie Geigle, Grace Gurr, Grace Harrison, Grace Hogan, & Emma Berry, Grace Marsh and Alyssa Nish, Grace Marsh and Ashley Liston, Grace Marsh, Grace Morrissey, Grace Peterson, Grace Robinson, Grace Stokes, Grace Tish, Grace Tish, Hannah Tish, Grace Vellinga, Grace Young, Gracea Tish, Hannah Tish, Gracee Hannig, Gracen Prentice, Sophie Traveller, Lucy Keller, Gracey Fuller, Gracey Fuller, Mckayle Rowley, Graci Cheney, Graci Ewell, Gracie Belle Pinegar, Avery Larson, Addison Sperry, Gracie Godlonton, Gracie Godlonton, Jessica Godlonton, Gracie Liechty, Gracie Morton, Gracie Newell, Gracie Nolden , Gracie Nolden, Gracie Pereyra, Gracie Salley, Ava Liston and Cadence Cotten, Gracie Swope , Gracie Swope, Camree Sams, & Kaylie Lopez, Gracie Walters, GracieWilkinson, Gracin Bailey & Brynlee Petersen, Gracy Christenson, Grayson Moore, Gregg Crockett, Greta Borzea, Greta Christensen , Gwen Jensen, Gwyneth Austin, Haddyn Moulton, Hadlee Huber, Hadlee Mecham, Hadleigh Davis, Hadley Bosarge, Hadley Brown, Talia Shippen, Hadley Hill, Hadley Johnson, Hadley Kimball, Haely Lamontagne, Haiden Brown, Hailee Brown, Hailee Mikesell, Hailee Murdock, Hailee Murri, Hailee Perkins, Hailee Wood, Hailey & Sarah Sabey, Hailey Barlow, Hailey Braman , Hailey Braman, Hailey Christensen, Hailey Collins, Hailey Cox, Hailey Everton, Hailey Farnsworth, Hailey Groth, Hailey Hadfield, Hailey Heindel, Hailey Johannesson, Hailey McKinney, Hailey Nelson, Hailey Peatross, Hailey Pitcher and Mckiley Finch, Hailey Pitcher, Hailey Prescher, Hailey Presher, Hailey Richardson and Abby Hill, Hailey Richardson, Hailey Sabey, Hailey Shope & Emily Cooper, Hailey Shope & Megan Myers, Hailey Shope & Randi Wiese, Hailey Shope & Shantel Ellis, Hailey Shope & Shantel Ryujun, Hailey Shope, Hailey Sorensen, Hailey Williams, Haislee Cloward, Halee Mecham, Haleigh Flory, Haley and Morgan, Haley Chadwick, Haley Cundick, Haley Johansen, Haley Lundell, Haley Mineer, Haley Mitchell, Haley Moyes, Haley Woodland, Hali Hancock, Hali Wagstaff, Halie Allen, Halie Draper, Halle & Bailey Tucker, Halle Arrive, Halle Bernt, Halle Eschler, Halle Hendrickson, Halle Lawrence, Halle Olsen, Halle Olsen, Alexis Conduff, Nicole Bustos, Halle Richards & Lauren Harding, Halle Richards & Wade Vawdrey, Halle Richards, Halle Romine, Halle Sanecki, Halle Smith, Halle Spenst, Halle Tucker, Hallee & Kenadee Gorton, Hallee Gorton, Hallee Hendrickson, Hallee Miller, Hallee Pendleton, Halley Durtschi, Hallie Bronson, Hallie Christenen, Hallie Leavitt, Hallie Parker, Hallie Reed, Hallie Weichers, Hanah Johnson, Hanna Butterfield, Hanna Jones, Hanna Kosbab and Emily Bingham, Hanna Kosbab, Hanna Leavitt and Kara Kener, Hannah Adams, Hannah Averett, Hannah Bailey, Hannah Baker *, Hannah Bigham, Hannah Chadwick, Hannah Clark, Hannah Coates, Hannah Cresswell & Shania Witkowski, Hannah Cresswell, Hannah Everett, Hannah Fairbanks, Hannah French, Hannah Garman, Hannah Gay, Hannah Geigle and Tess Dickerson, Hannah Geigle, Hannah Hartway, Hannah Hazelet, Hannah Hedelius, Hannah Hill, Hannah Hinton and Jessica Hall, Hannah Hinton, Hannah Jeffery, Hannah Jeffrey, Hannah Kosbab, Hannah Kraft, Hannah Moore, Hannah Neutgens , Hannah Park, Hannah Sanders, Hannah Seale, Hannah Solberg Jaci Locke, Hannah Teague, Hannah Wilson, Harlee McLachlan, Harleigh Hansen, Harleigh Volk, Harley Jeppson, Harley Warren, Harli Miller, Harmony Durtschi, Harper Carter, Harvest Brimhall, Baylee Boulden, Jordyn wynne, Hattie Belnap, Hattie Bigler, Hayden Averett, Hayden Trejo, Hayes Carter, Haylee Chadwick, Haylee Curtis, Haylee Hill, Haylee Lallis, Haylee Lundell, Haylee Thacker, Haylee Wilson, Hayley Bowring, Hayley Chadwick & Andi Ellis, Hayley Chadwick, Hayley Stoddard, Allie Eager, Haylie Huff, Haylie White, Hazel Lake, Hazlie Bagley, HD Elite, Heather Robison, Heather Vaughn & Emily Kleinkopf, Heather Vaughn & Jessi Miller, Heather Vaughn, Heidi Hewitt, Heidi Johnson, Heidi Pfeiffer, Henrietta Allen, Henry Hulse, Henry Thomas, Henzlee Ayala, Hip Hop Starlettes, Hollin Henderson & Sydney Coffman, Hollin Henderson , Hollin Henderson, Holly Austin, Holly Carter, Hope Garza, Hope Kearl, Hope Munson, Hope Stauffer, Hot, hot, hot, Hunter Culley/Blaikly Hall, Hunter Olsen, Hunter Petty, Hunttyr McMillan, Hutchings/Thalman, Hyrum Miller, Ian Goodwin, Ian Olson, Ian Petersen, Ian Peterson, Indie Batt, Indy Stone, Intensity Dance Team- Black Team - BEG HIP HOP dbtlhhj, Intensity Dance Team- Gold Team - BEG JAZZ dbtljae, Intensity Dance Team-Black Team - BEG JAZZ dbtljaj, Intermediate King/Queen Awards, Intermediate Overall Studio and SUPERStars, Intermediate Queens/King Awards, Ireland Barrus, Ireland Dunn, Isabel Hafen - BEG LYRICAL dbsslyj, Isabel and Will Isaacson, Isabel Corrales, Isabel Hallows, Isabel Isaacson, Isabel May, Isabel Mcallister, Isabel Witt, Isabell Garcia Lexus Wilson, Isabell Hill, Isabella Dean and Brinnya Hadean, Isabella Dean, Isabella Olson, Isabella Penate, Isabella Reyes, Isabella Rosenberg and Brinley Jewett, Isabelle & Katrina, Isabelle Alder, Isabelle Bush, Isabelle Eddington, Isabelle Kronenberg, Isablle Brown and Nyah Hoppie, Isbella Rosenberg, Itty Bitty Stars, Itzel Aguero, Ivey Wagstaff, Ivy Jensen, Ivy Nielsen, ivy Purney, Ivy Walker, Izabell Harris, Izabell Morgan , Izabell Morgan and Sydnie Terry, Izabell Morgan, Izabell Sanchez, Izabell Sanchez, Abby Severance, Annabelle Miller, Izabelle Harris, Izzie Bagley, Izzie Price - BEG JAZZ dbqsjae, Izzy Davis, Izzy Foreman, Izzy Johnson, Jace Whitear, Jacee and Tori, Jacee Johnson, Jacee Lewis , Jacee Smith & Mariah Holt, Jacee Smith, Jacee Walker, Jacelynn Bogue , Jacelynn Wilcox , Jacey Knight, Jacey McKinlay, Lily Nielsen & Isabel Hallows, Jaci Kirkham, Jacie Levie and Kali Belsher*, Jack Thomas, Jackelynn Russell, Jackilynn Bojorquez, Jacklyn Wilson, Jackson Miles, Jacob Brown, Jacobie Peterson, Jacquelyn Christensen, Jada Hacking and Jenna Osborn , Jada Hacking, Jada Jenkins, Evie Lundgreen*, Jada Jenkins, Evie Lundgreen, Jada McFarland, Jadda Sanner, Jade Cash, Jade Garner, Jade Peters, Jade Robinson & Harlee Roll, Jade Shepherd, Jaden Bingham, Jaden Hlebasko, Jadia Hacking and Haislee Cloward, Jadyn Barbakos, Jadyn Sommer, Jadzia Baker, Jaeda Mulyangote, Jaeda Sannar, Jaeli Higdon, JaeLynn Ramirez, Jae'sha Hall, Jaiden Wilcox, Jaina Lee, Jake Helms, Brielle Mullins , Jake Helms, Brielle Mullins, Jake Ricci and Cailin Maesar, Jake Ricci, Jakoda Oman, Oaklee Oman , Jakoda, Oaklee Oman, James Beck , James Beck and Briella Morgan, James Gay, Jana Macbeth, Jane Hulse & Canon Shumway, Jane Hulse, Janelle Garnica, Janelle Montgomery, Janessa Penate, Janice Wilcox, Janie Bonham*, Janie Geigle, Janie Keel, Jaqlyn Doty, Jaqueline El Boustini, Jaquelle Peterson, Jared Alverez, Jared Cox, Jarence Adair, Jarrett Bishop, Jarrett Hanni, Jasleen Ontiveros and Ryah Christen, Jasmine Carter, Jasmine Lopez, Jasmine Mulyangote, Jasmine Peterson, Jasmine Peterson, Jade Morrison, Jason Park, Jasper Teague, Jaxlen Turner, Jaxton Braten, Jaycee Matthews, Jaycee Nye, Jaycee Pyne , Jaycee Pyne and Maddie Taylor, Jaycee Pyne, Jaycee Workman, Jaycen Harrison, Jaycie Lowry, Jayda Gleave, Jayda Hathaway, Jayda Nielsen, Jayda Ray, Jayden Allred, Jayden Dovenmuehler and Alyvia Workman, Jayden Dovenmuehler, Jayden McBride, JAYDEN ZOLLINGER, Jaylee Lewis, Jaylie Michaelson, Jaylie Otten, Jayni Ryan, Jaysha Thompson, Jaysi Porter, Jazlin Welling, Jazmin Ellison, Jazmin Mitchell, Jazmin Pearl, Jazmine Mack and Payton Liffick, Jazmine Mack, Jazmine, Taysia, Jaycee, Jazzy Hunt, Jeffrey Oliphant, Jen Garrard & Emily Park, Jen Garrard, Jenna Barry and Katie Shaw, Jenna Carlson, Jenna Dowdy, Jenna Green, Jenna Hatch, Jenna Osborn , Jenna Osborn an Kaisley Theobald, Jenna Osborn and Jana Hacking, Jenna Osborn and Kaisley Theobald, Jenna Osborn and Kamrie Steele, Jenna Osborn and Kinzie Hacking, Jenna Shaw, Jenna Velez, Jenna Wines, Jennie & Emily Harrison, Jennie Griener & Karli Muir, Jennie Griener, Jennie Harrison, Jennifer Babin, Jennifer Kelly, Jennifer Schaefer, Jenny Kelly & Kayla Gomez, Jenny Kelly & Maren Fox, Jenny Kelly, Jensyn Hamel, Jentry Daybell, Jersey Dowd, Jerzey Schiffman Preslee Hickman, Jerzie Maxfield, Jescenyah Purdum, Jessa Powell/Suelen DeMaria, Jesse Olsen, Jessi Allred - Unpaid, Jessi Miller, Jessica Burwell, Jessica Davidson, Jessica Erickson, Jessica Everitt, Jessica Gillam, Jessica Hall , Jessica Hall, Jessica Harmon, Jessica Jardine & Morgin Miller, Jessica Jardine, Jessica Lindsey, Jessica Mcelprang, Jessica Moler, Jessica Parkinson, Jessica Smart, Jessica Smart, Mandy McMahon, Jessica Stinger, Jessie Heaton & Jillian Jarvis, Jessie Heaton, Jessie Oman, JessLynn Fors-Davis, Jiaxin Haslam, Jill and Sadie Rich, Jill Rich, Jillian & Sadie Rich, Jillian Jarvis, Jillian Kowalczyk, Jillian Rich, Joanne Anderson, Joaquin Thomas, Jocelyn Miles, Jocelyn Anderson & Angelica Watson, Jocelyn Campbell, Jocelyn Christensen, Jocelyn Meyers, Jocelyn Warren, Joee Toll, Jon Horan & Jessi Miller, Jonas Johnson, Jonathan Horan, Jordan Dansie, Jordan Hudson, Jordan Mulyangote & Ahrana Hyde, Jordan Mulyangote, Jordan Smith, Jordie Kelso, Jordyn Haslam, Jordyn Reber, Jorgi Marinos, Jorja Heggie, Jose Toll & Adrie Johnson, Joselyn Fowkes, Joselyn Keisel, Joseph Byers, Joseph Hedquist, Joseph Hinjosa, Joseph Hinojosa, Joseph Johnson, Josey Wilson, Josh May, Josh Phipps, Joshlynn Lerwill and Tylene Walker, Joshlynn Lerwill, Joshua Anderson, Joshua Ramsey, Josie Bahr & Brooke Hendrickson, Josie Bahr, Josie Kennedy , Josie Kennedy, Josie Lamontagne, Josie Penrod, Josie Thalman, Josie Wright & Maren Stirling, Josie Wright, Joslyn Page, Joslyn Thain and Katelyn Womack, Joslynn Gordon, JosLynn Helms, Journey Archuleta, Journie Tovey, Joy Schmutz, jozelynn cox, Jozlynn Kowitz, JR DIVA, Judy Evans, Julene Cox, Julia Ames, Julia Merrill, Julia Rector, Julia Rutz, Juliana Ahlstrom, Juliana Toll, Julie Nichol, Julie Nygard, Juliet Bingham & Greta Borzea, Juliet Bingham, Juliet Dickerson and Alaina Williams, Juliet Dickerson, Justin Park, Justine Wilson, K&C's FAB5 Addiction, Kabree Justesen, Kacie Barton, Kacie Sorenson, KacieJean Nicholes, Kade Packer & Alicia Johnson, Kade Packer, KaDee Warren, Kaden Silvaz, Kadence Gibson, Kadilynn Hackbarth, KaeDee Wagstaff, Kaela Glover, Kaelia Tuttle, Kaelin Walton, Kahri Simpson and Alyssa Roskelley, Kaiah Payne, Kaibree and Emilee Pratt, Kaibree Pratt, Kaidence Vance, Kailani Barr, Kailee Howland, Kailee Howland/Gregg Crockett, Kailee Howland/Natalie Christensen, Kailee Meador, Kailee Rodgers, Kailee Thurman, Kailee Wilson, Kailey Bryant & Kamri Jenkins, Kailey Bryant & Morgin Miller, Kailey Bryant, Kailey Green, Kailey Jorgensen & Amanda Nelson, Kailey Jorgensen, Kailey Jorgenson, Kailey Jorgeson, Kailey Turpin and Natalie Hepworth, Kailey Turpin, Kairi Parker, Kaisa Campbell, Kaisa Campbell/Mallory Howell, Kaisley Theobald, Kaitlin Kaouk & Amanda Gomez, Kaitlin Kaouk, Kaitlin M.-Ambree K.-Kennedy S., Kaitlin Nichols, Kaitlyn & Rebecca Nichols, Kaitlyn Bryant and Presley Munns, Kaitlyn Bryant, Kaitlyn Byrant & Presley Munns, Kaitlyn Lambert, Kaitlyn Lambert/Joslynn Gordon, Kaitlyn Little, Kaitlyn Miller, Kaitlyn Spencer and McKenna Christensen, Kaitlyn Taylor, Kaius Horman, Kaizlee Wills, Kalaya Goodman, Kalayhna mittelstadt, Kaleah Jackson, Kali Belsher, Emme Blach & Parker Young, Kali Ransom, Kali Simons, Kali Skinner, Kalie Dow, Kalli Buhler, Kalli Sanders, Kalli Sanders/McKayla Peterson, Kallie Christensen, Kallie Hatch, Kallie Johnson, Kalynn Herrera, Kalystah Comer, Kambel Ellis & Maisie Baron, Kambel Ellis , Kambel Ellis, Kambree Anderson, Kambree Bogue, Madi and Kenna Smith, Kambree Funderburk, Kambree Hope Miner, Kambri Bawden, Kambri Johnson & BrenLee Brown, Kambria Nay, Kambrielle Grasteit, Kamdyn Christensen, Kameron Mabbutt, Kami Elmer, Kamille Moore, Kamri Jenkins & Taylor Sessions, Kamri Jenkins, Kamrie Douglas, Kamrie Steele, Kamry and Sarah Tuttle, Kamryn Giles, Kamryn Wilson, Kandice Anderson, KANESSA AND VERONIKA CAMPBELL, Kapree Clifford, Kara and Hanna LC Kamikaze Dancers, Kara Barlow, Kara Jepson, Kara Mueller - NOV LYRICAL dnqslys, Karen Owens and Ayla Hunter, Karen Owens, Karen, Ayla and Baleigh, Karissa Kimber & Gentry Keaton, Karissa Kimber & Hailey Shope, Karissa Kimber, Karissa Larsen, Karlee Kinghorn, Karley Harrison , Karley Harrison, Karli Muir & Brindie Bishop, Karli Muir & Nikelle Hale, Karli Muir & Sara Miller, Karli Muir and Brindie Bishop, Karli Muir, Karlie Godfrey & Kyla Madsen, Karlie Godfrey & Sarah Reese, Karlie Godfrey, Karlie Hawes, Karly Ballard, Karly Findlay, Karly Wright , Karly Wright and Scottlyn Leatham, Karmyn Fewkes, Karrington Mrozla, Karrissa Kimber, Karter Bernhardt & Hannah Kraft, Karter Bernhardt & Kelsey Kraft, Karter Bernhardt, Kasandra Parker, Kasia Hanks, Kassidi Balcer, Kassidy Crockett, Kassidy Eva, Jessica McFarland, KassLee Butler, Kat Ramirez, Kate Bentley, Kate Bingham, Kate Callahan, Kate Christensen, Kate Deshler, Kate Deshler, Ceilidh McSeveny & Madeline Kidd, Kate Harris, Kate Harris, Zoe McMillan, Charlie Oldham, Kate Hokanson, Kate Kinsey, Kate Leavitt, Kate Netherton, Kate Weichers, Kate Wheeler, Katee Grandil and Veva Ahlstrom, Katee Grandil, Kateira Patterson, Katelyn Cherry, Katelyn Craig , Katelyn Craig and Courtnie Houston, Katelyn Finch , Katelyn Gray, Katelyn Johnson, katelyn owens, Katelyn Reese, Katelynn Johnson, Katelynn Sutherland, Katharine Winer, Katherine Erskine, Kathryn & Emma, Kathryn Cantrell & Jenny Kelly, Kathryn Cantrell, Jenny Kelly & Maren Fox, Kathy Nelson, Katie Entzel, Katie Ferry, Katie Grant, Katie Iverson, Katie Kuenzli, Katie Neff, Katie Shaw and Anna Larson, Katie Shaw, Katrina DeGuzman, Katy Hinjosa, Katy Hinojosa, Kaya Turner, Kaya Turner, Krysta Inwood, Ali Lindsey, Kaybree Justesen, Kaycee Staley, Kaycia Winn, Kaydence blain, Kaydn Trejo, Kayelynn Dukes, Kayla Bounphakhom and Jasmine Peterson, Kayla Dean and Sydney Anderson, Kayla Dean*, Kayla Dean, Kayla Gomez, Kayla Kanell, Kayla McCabe, Kayla Pendleton, Kayla Perkins, Kayla Petersen, Kayla Woolsey, Kayla Wright and Myllie Reaves, Kayla Wright, Kaylah Brown, Kaylee Burton, Kaylee Christensen, Kaylee Curtis, Kaylee Dotson, Kaylee Jackson, Kaylee Jellison & Anna Kraft, Kaylee Jellison, Kaylee Keisel , Kaylee Kent , Kaylee Kent and Andrea Rosin , Kaylee Kent and Cassidy Duddy , Kaylee Kent and Hannah Neutgens , Kaylee Kent, Kaylee Kent, Andrea Rosin, Brianna Rosin , Kaylee Lavelle , Kaylee Leishman, Kaylee Palmer , Kaylee Palmer, Kaylee Russell, Kaylee Timmons, Kaylee Wolfensberger, Kayleen Richardson, Kayleigh Taylor, Kaylen McCarthy, Kaylen Oswald, Kaylese Cook, Rianna Cook, Ashlee Pay, Kaylie Kearney, Kaylie Mahoney and MaKayla Rodrequez, Kaylie Mahoney, Kaylor Bishop, KayLynn Waters, Kaylynne Ransom, Kaymie Shumway, Kaysha Camp, Kayten Olsen, Kaytlyn Lockwood, Kayton Ayala, Kazia Bame, Keaira Mccarthy & Daisy Mecham, Keaira Mccarthy, Keara Warner, Keeley Nielson & Jenna Davies, Keelia McPhee, Carlene Sadler, Keely Pierson & Gabby Andiarena, Keely Pierson, Keilty Riding, Keira Isaacson, Keira Wilson, Keira Zoumadakis, Keirra Tolbert, Keldon Young, Keli Shinsato, Kellee Mikesell, Allison Dalling - cidexa, Kellen Coffman, Kelli Dees, Kellie Freeman/Alivia Freeman, Kelly Atriano, Estrella Mercado & Alyssa Ramirez, Kelsey Bastian, Kelsey Bruffett, Kelsey Cook, Kelsey Kraft, Kelsey Maschek, Kelsi Call, Kelsie Call, Kelsie Hansen, Kemrie Lindsay, Kemry Ball, Kenadee Bailey, Kenadee Gorton & Hallee Miller, Kenadee Gorton & Kyson Parker, Kenadee Gorton, Kenadi Colton, Kendall Peterson, Kendell Ewell, Kendra & Peyton, Kendra Gertner, Kendra Harmon, Kendyl Arnett and Lauren Young, Kendyl Arnett, Kendyl Brazell, Kendyl Massey, Kendyl Parsons, Shelbi Burns, and Bentley Burns , Kendyl Parsons, Shelby Burns, and Bentley Burns , Kenedee Bair, Kenedee Barlow, Kenedee Beckstead, Kenedee Mallory and Brooklyn Oman, Kenley Whitmill, Kenna Butler, Kenna Shinsato, KennaDee Davies , KennaDee Davies, Kennadee Hopes, Kennadie Austin & Natalie Walters, Kennadie Austin, Kennadie Sparks, Kennady Cowan, Kennedy Carothers, Kennedy Clasby, Kennedy Hawkins, Kennedy Mallory and Brooklyn Oman, Kennedy Perry and Elica Jaramillo, Kennedy Peterson, Kennedy Sorenson, Kennedy Steed, Kennedy Wilson, Grace Woolley, Kenya Brown, Kenzee Cox, Kenzee Sperry, Kenzee Sperry, Kynlee Sperry, Brylee Lind, Kenzie Christensen, Kenzie Cravens, Kenzie Cuvelier & Erika Moore, Kenzie Gleed, Kenzie Hutchings, Kenzie Tanner, Kesenya McHan, Kesiah Elison, Kesley Carter & Mikaylie Dipo, Kesley Simpson and Brylee Webb, Kessenya McHan, Kesseva and Diana LeCheminant, Kesseva Reichart, Kesseva Reichert, Kessiva and Diana LeCheminant, Kessiva Reichart, Kessiva Reichert, Kesslee Keele, Kestle King, Khloe Parcell, Khloee Freston and Journey Dye, Khloey Frandsen & Trinitee Warden , Kiala Larsen, Kiara Arrington, kiara byrne, kiarra byrne - Unpaid, kiarra byrne, Kiera Ames and Mireya Soto, Kiera Ames, Kiera Nelson, Kiera Young, Kieran Carey, Kierra Brynne, Kierra Hammeren, Kiersi Olson, Kierslyn Farnsworth, Kiersten Navarro & Ellie Watts, Kiersten Navarro & Tanner Parker, Kiersten Navarro, Kilee Bement, Kiley Heuser, Kiley Johnson, Kilyn and Brookyln, Kimberlie Johnson, Kimberly Hinjosa, Kimberly Hinojosa, Kimbree Cheney & Brinley Parker, Kimbree Cheney, Kimbrie Knudsen, Kimbur Mecham, Kimmie Blossom & Dakota Salgado, Kimmie Blossom, Kimmie Jackman, Kimmy Morley, King/Queen Award Ceremony, King/Queen Awards Ceremony, King/Queen Awards, King/Queen Ceremony, Kings and Queens Announced, Kinin Smith, Kinley Adams and Gavin Christensen, Kinley Adams, Kinley Clegg, Kinley Richards, Kinli Greener, Kinsey Larsen, Kinsey Moore, Kinsley Parkinson, Kinzi Stringham, Kinzie Hacking , Kinzie Hacking, Kinzie Miller, Kinzie Shumway, Kira & Barbara Alldredge, Kira Alldredge, Kira Bartholomew, Kira Bush, Kira Holgerson, Kira Kingston, Kira Lund, Kira Rasmussen & Barbara Alldredge, Kira Rasmussen, Kira Steel, Kirsten Minchew, Kirstine Kurtz, Kiya Gardner, Kiyah Robbins, Kiyona Trimiar, Makayla James, Paige Adamson, Kloey Lonnecker, Knox Horchem, Kobree Williamson, Kodi Winterton, Koen Coffman, Kolby Packard, Koren McCarthy, Kortney Egbert, Kortnie Denos, Kourtney Harris, Krishelle Gibson, Krissy & Kate Wheeler, Krissy Jackson, Krissy Wheeler, Krista Inwood, Kristan Hatch, Kristen Branagan, Kristen Layton, Kristi Runyan, Kristi Runyan/Emily Christensen, Kristi Runyan/Kaytlyn Lockwood, Kya Madsen, Kyah Fausett, Kye Jensen, Kyla Atwood, Kyla Madsen & Sarah Reese, Kyla Madsen, Kylee blain, Kylee Brown, Kylee Ewell, Kylee Fuhrman, Kylee Hanks - Unpaid, Kylee Meeks, Kylee Warner, Kylee Wolfley, Kyleigh Novacek, Kyler Woolsey, Kylie & Addison Bethards, Kylie & Michaela Coffman, Kylie Back, Kylie Bethards, Kylie Coffman & Lindsay Munns, Kylie Coffman & Maddie Davidson, Kylie Coffman, Kylie Erdmann, Kylie Gillies, Kylie Harrison, Kylie Miller, Kylie Nestler, Kylie Smith, Kylie Spendlove , Kylie Vance, Kylie Young , Kyliee Gibb, Kynlee Michel, Kynlee Sperry, Kynzie Erdmann, Kyra Bailey, Sarah Jessee, Kyra Tamke, Kyree Lewis, Kyrstin Larsen, Kyson & Tanner Parker, Kyson Parker, Kyston Mittelstadt, Lacey Dalling, Lacey Golding, Lacey Tidwell, Lacey Wright, LaChere Vawdrey, Laiklie Hawkins & Trixie Smith, Laiklie Hawkins, Laila Carlson, Lainee Chase & Genavieve Johnson, Lainee Crane, Lainy Hansen, Lana Loveland, Lana Shallenberger , Landon Anderson, Landon Call, Larissa Beck, Laura Harmon & Mariah Ferrara, Laura Harmon, Laura Howland, Lauren Ball & Emma Jones, Lauren Bollard, Lauren Cole & Eden Curtis, Lauren Cole, Lauren Cowan, Lauren Farr and Ciera Perkins, Lauren Harding & Mariah Ferrara, Lauren Harding, Lauren Harrison, Lauren Jensen, Lauren Kobe & Maisie Baron, Lauren Kobe, Lauren Mcghee, Lauren Secrist, Lauren Smith, Lauren Tippetts, Lauren Wilson & Elizabeth Crawford, Lauren Wilson, Lauren Young, Laurin Hanni, Lauryn Bollard, Lauryn Thalman, Sunnie Thompson, Lavri Mock, Layla Bigham, Layla Jensen, Layla Land & Amanda Banks, Layla Paul, Lea Ferrara, Lea Kosterlitz, Leah Little, Leah Martinez, LeClair Beard - *, Leia reclusado & Mary Taylor - BEG JAZZ dbqdjae, Leigha Ozminski, Alaura Arveseth, Leila Stevenson, Lelia Brito, LeLu Norton, Lexann Shumway, Lexee Keisel, Lexi Brock, Lexi Coltharp, Lexi Duncan, Lexi Jensen, Lexi McArthur, Lexi Robinson, Lexi Sanchez, Lexi Singleton, Lexi Smart, Lexi Smart, Payten Strong, Lexi Theler Claire Liljenquist, Lexi Wade, Lexie Jex & Emily George, Lexie Jex, Lexus Henley, LFB5 New Force Jr, Lia Shinsato, Liam Miller, Libby Bailey, Libby Bruschke, Lila Christensen, Lila Entzel, Lila Lemke, Lilee Andrus, & Cedar Clinton, Liley Allen, Liley Allen, Sage Gilbert, Lili Sorensen, Lillee Anderson, Lilli Smith, Lillian Bramble, Lillian McMullin , Lillian Vaughan, Lillianna Troseth and Marinda Wood, Lillie Ried, Lillie Smith, Lilly Adams, Lilly chipman, Lilly Goff, Lilly Lawrence, lilly Richins, Lilly Sauer, Lilly-Beth Flanders, Lily & Sarah Rivkind, Lily Bell, Lily Bruce, Lily Curtis, Lily Elmer, Lily Fisher and Maddison Meredith, Lily Jarvis , Lily Kocherhans, Lily Mitchell, Lily Nielsen & Isabel Hallows, Lily Nielsen, Lily Parker, Lily Parker/ Naomi Good, Lily Quenum & Zaidee Cagle, Lily Rivkind & Megan Howells, Lily Rivkind & Sarah Moore, Lily Rivkind, Lincoln Horchem, Lindsay Bosch, Lindsay Cox, Lindsay Evans, Lindsay Hurd, Lindsay Munns & Bailey Munns, Lindsay Munns & Baiuley Munns, Lindsay Munns, Lindsay Stratton, Lindsay Webb, Lindsey Beesley, Lindsey Bertalotto and Presley Speelmon, Lindsey Bertalotto, Lindsey Fry, Lindsey Greenwood and Bethany Hulse, Lindsey Saunders, Lindsey Tippetts, Lindsey Watts, Linnaea Christansen, Liriel Keller, Lisa Jensen, Liv Rockhill, Livie Fuhriman, Livvy Johnson, Livvy Shaw, Liz Callahan, Liz Edwards, Liza Herring, Lizzie & Hannah Bailey, Lizzie Bailey, Lizzie Harrison, Lizzie Heaps, Lizzie Lemke, Lizzie Masoner and Valerie Shirley, Lizzie Masoner, Lizzy Despain, Lizzy Froats, Lizzy Nielson, Lizzy Wood, Lochlainn Edwards, Logan Dawes & Jillian Jarvis, Logan Dawes, Logan Dimond, Logan Quinton and Abby Bitzenburg, Logan Quinton and Eli Olsen, Logan Quinton, London Barney, London Jensen, London Marshall, Londyn Hickman and Hayley Heinhold, Londyn Peck, Londyn Singleton, Lonnie Brady, Loren Williams, Lori Wagoner , Loryn Yearger, Lucie Woodbrey, Lucy Arnett and Anna Grandil, Lucy Arnett, Lucy Brower, Lucy Call , Lucy Dana, Lucy Enger, Lucy Ford Tayzja Mittelstadt, Lucy Ford, Lucy Jarvis, Lucy Kandell, Lucy Kandell, Blake Olsen, Cora Shelton, Lucy Lancaster, Lucy Lawrence, Lucy Nuttall, Lucy Smart, Luhndyn Allen, Lux Harper , Lux Harper, Lydia & Aspen, Lydia Beacham, Lydia Florence, Lydia Gordon, Lydia Hatch, Lydia Posell, Lydia Pulsipher & Shanna Sievers, Lydia Pulsipher, Lydia Taggart, Lyndie Christensen, Lyndsey Reese, Lyndsey Werhane, Lynnaea, Lynnanna Molchan, Lyssy Begay, Macadey Burgess, Macall Ross, Macey Miller, Maci Asper, Macie Fell, Macie Hanson, Macie Panter, Macie Robison, Macie Savage, Savannah Savage, Macilynn Manning/Madi Beattie, Macilynne Manning, Macinly Clayburn, Mackenzie Jones, Macy Larson, Macy Larson, Rykah Justesen, Macy McMahill, Macy Stokes, Madalyn Alder and Connor Hale, Madalyn Alder, Madalyn Gale, Madalynn Belliston, Madde Kayser, Maddie Ann Ludwig, Maddie Barker, maddie Davidson, Maddie Despain, Maddie Escobar, Maddie Gibby & Brooklyn Hawks, Maddie Gibby & Kapree Clifford, Maddie Gibby, Maddie Harris, Maddie Holt, Maddie Lawson, Maddie Pickering, Maddie Taylor, Maddie Wheeler, Maddisen Edwards, Maddison Garrard, Maddison Huber, Maddy & Cora, Maddy Cheney, Maddy Gardner, Madelin Squire, Madelyn Denning, Madelyn Florence, Madelyn Kennedy, Madelynn Nielsen, Madi Beattie, Madi Bennett, Madi Bruce, Madi Garner, Madi McDougal & Ayrion Orton, Madi Pancheri, Madi Schear & Sandy Reynolds, Madi Shurtliff, Cloe VanOrden, Abbey Taylor, Madi Weenig, Madilyn Morgan and Saloman Masoner, Madilyn Morgan and Salomon Masoner, Madilyn Morgan, Madilyn, Madisen Anderson, Madisen Nichols, Madison Archibald, Madison Belnap , Madison Bennett, Madison Burns, Madison Burolla, Madison Burrola, Madison Carpentier & Nia Hallewell, Madison Carpentier, Madison Case, Madison Cloward, Madison Cuvelier, Madison Dastrup, Madison Garfield, Madison Guthrie, Madison Hughes , Madison Hunt, Madison Jackson, Madison Johnson, Madison Jones, Madison Lee, Madison Marshall, Madison Maschek, Madison Moksnes , Madison Moody , Madison Moore, Madison Myers & Lindsey Fry, Madison Myers & Miyuki Cragun, Madison Myers, Madison Richins, Madison Smith, McKenna Smith, Madison Taylor - Parker, Madison Taylor - Vawdrey, Madison Taylor, Madison Taylor-Vawdrey, Madison Vick, Madison Vierig, MADISON WEST, Madisyn Perkins, Mae Matsumori, Maecie Pierce, Maggie and Henry Hulse, Maggie Asmussen, Maggie Borchert, Maggie Crandall, Maggie Hulse & Brynlee Hendrickson, Maggie Hulse, Maggie Hunter and Zoe Allen, Maggie Hunter, Maggie Hyer, Maggie Livingstone, Maggie Olsen, Maggie Tuckett Jaiden Wilcox, Maggie Tuckett, Magnolia Hazel, Maia Leatham, Maia Leatham, Alakina Mills, Morgan Poulsen, Maile Sonoda & Lindsey Fry, Maile Sonoda, Maili Workman, maise Baron, Maisey Guenther, Addi Thresher, Maisie Baron & Donavin Gibson, Maisie Baron, Maizee Packard , Makayala Fines, Andy Truong, Makayla Dawe and McKenna Brailsford, Makayla Dawe, Makayla Gines, MaKaylee Riding, Makaylynn Anderson, Makena Landon, MaKenna Alvey, Makenna Barnes, MaKenna Fetzer, Makenna Huff, Makenna Perkins & Kyah Fausett, Makenna Perkins, MaKenna Underwood, MaKenna Wells, Makylee Cloward, Maleah Wright, Malerie Thompson, Malia Blackwell, Malin Scharmann, Mallori & LaChere Vawdrey, Mallori Vawdrey & Hollin Henderson, Mallori Vawdrey & Sydney Coffman, Mallori Vawdrey, Mallory Borchert & Jade Cash, Mallory Borchert & Maili Workman, Mallory Borchert, Mallory Gray, Mallory Howell, Mallory Lybbert, Mallory Maughan, Mallory Tegan, Maloree Gunnell, Malorie and Sadie Bingham, Malorie Bingham and Anna Larson, Malorie Bingham and Raelen Spackman, Malorie Bingham, Malya Fass, Mamie Olson, Mandy Belnap, Mandy Jaeger, Mandy McMahon, Manuela Castro, Alexis Lopez, Mar Andiarena & Ayrion Covington, Mar Andiarena, Mara Erickson, Marah Santos, Marcus Alldredge, Marcus Smith, Maren Cook, Maren Fox & Kinzi Stringham, Maren Fox, Maren Lund, Maren Stirling, Margaret Cooley, Margaret Morrisey, Mari Kobe & Tori Smith, Mari Kobe, Mari Wood and Taytum Coons, Mariah & Richelle, Mariah Ferrara & Mariah Holt, Mariah Ferrara, Mariah Godfrey, Mariah Gubler, Mariah Holt, Mariah Nelson, Mariah Powell, Mariah Rasmussen , Marianne Wood, Marie Geigle, Marie Jenkins, Marilynn Manningn/Madi Beattie, Marin Burraston, Marinn Claire Jackson, Marion Packer, Marisa Neilsen, Marisol Mikesell, Marissa Horning, Marissa Richardson, Mariyah Berg, Marlee Bleckert, Marlee Galloway and Elise Edwards, Marlee George - NOV LYRICAL dnsslye, Marlee George, marley clapp, Marley Ewing, Marley Jones, Marley McDermott and Lizzy Wood, Marley McDermott, Marlie Holmes, Marnee Johnson, Marnie Sorenson, Marshall Hanni, Mary and Lily, Mary and Meilla, Mary Kate Little, Mary Kate Metler, Maryn Reyes, Maryn Wagstaff, Masie & Amoree Scholer, Mason and Allora Morgan, Mason Morgan, MaTece Davis, Mathew Peterson, Matt Rosenquist, Matthew Peterson & Nicholas Peterson, Matthew Peterson, Matthew Ramirez, Mattie Stewart, Mattilynn Huffman, Maty Madariaga, Max Kropf, Max Oyewole & Eloise Hyde, Max Oyewole, Max Phippen, Maxwell Byers, Maya Bott, Maya Bott, Sidney White, Maya Draper, Maya Lopez and Tessa Geigle, Maya Lopez, Maya Seare, Maya Skinner, MAYCEE HATCH, Mayci Madsen*, Mayci Webster, Maycie Madsen - Unpaid, Maylee Darrington, Mayson Heintz & Miranda Woo, Mayzie Hutchings, Mazie Strong, Mazie Strong, Emma Tollestrup, McCain Middle School, McCall Scharmann, Mckadee Blackner, McKayla Dayley, McKayla Johnson, McKayla Peterson, McKaylee Scott, McKazie Adams, Mckell Hone, Mckell Poll, McKenna Alvey, McKenna Bailey & Ashley Fewkes, McKenna Bailey & Brittnie Dayton, McKenna Bailey & Skylee Gardner, McKenna Bailey, McKenna Brailsford, McKenna Christensen, McKenna Flores, Mckenna Holgerson, Mckenna Morrill, Mckenna Mrozla, McKenna Neville, McKenna Weeks, McKenna Westwood, McKenzee Mikesell, McKenzi Hill, McKenzie Bybee, McKenzie Cunningham, Mckenzie Dimond, McKenzie Hayes, McKenzie Hymas, McKenzie Merrill, McKenzie Salveson, Mckenzie Tree, McKiley Finch , McKinlee Meiser, McKinlee Urie, Mckinley Brown, McKinley Brown, Hailee Brown, McKinley Maupin, McKinlie King, McKinze McArthur, McKynlee Rigby, McKynlee Sparks, McKynlee Wood, McKynlie England, Megan & Kenna , Megan & Madison Myers, Megan & Zac Coffman, Megan and Zac Coffman, Megan B, Megan Badger, Megan Carr, Megan Cleary, Megan Coffman, Megan Cofman, Megan egbert and Kate nelson, Megan Harmon, Megan Howells & Sarah Moore, Megan Howells, Megan Jacobsen, Megan Jensen, Megan Maschek, Megan Mecham, Megan Merrill, Megan Mickelson, Megan Myers & Mikkel Mason, Megan Myers, Megan Neilson & Avery Ellis, Megan Neilson & Madison Myers, Megan Neilson, Megan Orme, Megan Perry, Megan Reed & Angelica Watson, Megan Reed, Megan Rogers & Maren Lund, Megan Rogers, Megan Steele, Megan Webster, Megan Weekes, Meggan Vargas, Meilan Rhoton, Meili Hansen, Meilla olson and Mary gifford, Meira Cloninger, Meira Cloninger, Mariyah Berg, Melanie Beck, Melany Douglas, Melece Duckworth, Melee Lundell, Melia Rindlisbacher and Felicity Slanec, Melia Rindlisbacher, Melia Thompson, Melie Rindlisbacher, Melissa & Vanessa Kirkpatrick, Melissa Burningham, Melissa Juvenal , Melissa Kirkpatrick, Melissa Robinson, Melody Kenison, Melody Wells, Memphis Crane, Mercedes Jensen, Mercedes Pedroza, Mercey Coon, Merrsadeez Schellhous, Mesa & Ainsley Hilliard, Mesa Hillard, Mesa Hilliard, Mia Arias, Mia Butikofer, Mia Calaway, Addy Carlile, Mia Gilbert, Mia Harris, Mia King, Mia Mendez, Mia Neilson, Mia Olson, Oakley Clawson, Mialee and Makenzie Hennefer, Mialee Hennefer, Micaela Allred, Michael Croce, Michael Dovenmuehler and Gwyneth Austin, Michael Dovenmuehler, Michaela Bevan, Michaela Coffman & Lindsay Munns, Michaela Coffman & Miquelynn Lothspeich, Michaela Coffman, Michaela George and Tanna Krumm, Michaela George, Mika Coryell, Mikabree Borchert, Mikaila Nelson , Mikayie Dipo & Kesley Carter, Mikayla Larson, Mikaylie Dipo, Mikele Levie & Judah Young, Mikkel Mason, Mikylee Harrison -, Miley Avila, Miley Call, Miley Roskelley and Kiya Simpson, Millie Ahlstrom and Brynlee Coons, Millie Ahlstrom and Dani Morgan, Millie Ahlstrom, Millie Allen, Millie Anderton, Millie Brown, Millie Hyde, Millie Stansfield, Mindy Riding , Miquelynn Lothspeich, Mira Jones, Miranda Bosh, Miranda Keen, Miranda Scott , Miranda Williams & Cassie Marshall, Mireya Brown, Mireya Soto, Misael Soto, Missi Smith, Missy Rickett, Miyuki Cragun & Mikkel Mason, Miyuki Cragun, MJ George, MJ North, Mkenzie wilson*, Mollie Roos, Molly Danielson and Taygen Barney, Molly Hannon, Molly Mortensen, Molly Peck, Molly Zeschke , Monet Montierth, Morgan & Abby, Morgan and Stella, Morgan Benton, Morgan Boring, Morgan Butler, Morgan Clark, Morgan Forsyth, Morgan George, Morgan Hackney, Morgan Hatfield & Hailee Perkins, Morgan Hatfield, Morgan Jacobson, Morgan Jones, Morgan Lay , Morgan Miles, Morgan Smith, Morgan Stevens, Morgan Treasure, Morgan Workman, Morgen Cook, Morgin Miller, Mt Nebo Thunder Senior Lyrical , Mya Jacobson, Mya Williams, Mya Young, Myana Coffman, Myka Alvey, Mylee Ellis, Mylee Goto, Mylee Goto, Ava Allen, Mylee Solomon, Myllie Reaves, N&B EDGE: Hannah, Harleigh, Regan , Naia Cheney & Bethany Jones, Naia Cheney & Kyson Parker, Naia Cheney & Tanner Parker, Naia Cheney, Naihlee Simpson, Naiya Thompson, Nakiah Payne, "Name Jessica Davidson, " Naomi Good, Naomi McMullam, Naomi McMullam, Dalynn Graves, Zoey Eaton, Naomi Teague, Natalie Christensen #1, Natalie Christensen #2, Natalie Christensen#1/Eliza Hansbrow, natalie christensen, Natalie Christensen/Eliza Hansbrow, Natalie Florence , Natalie Hepworth and Kailey Turpin, Natalie Hepworth, Natalie Peter, Natalie Rowley, Natalie Simpson, Natalie Walters, Natalie Yardley, Natalya Maddocks, Natalya McKnight, Natasha Dando, Natasha Dobson, Natasha Foote, Natasha Harpster, Natasha Martinez, Marin McPhee, Natasha Simpson , Natawnee Weidner, Nataya Fullmer, Nate Olsen, Nathan Cox, Nathan Fidler, Natosha Drake, Nea Tyler, Neeshia Simpson, Nettie Graham and Brooke Thatcher, Nettie Graham, NEYSA READE & JAYDEN ZOLLINGER, NEYSA READE, Nia Hellewell, Nicholas Peterson, Nicki Mortensen, Nicole Bustos , Nicole and John Fry, Nicole Barrowman, Nicole Fisher , Nicole Fry & Elisa Richardson, Nicole Fry, Nicole Hansen & Ayana Nelson, Nicole Hansen, Nicole Jacobsen, NICOLE LUTHY, Nikelle Hale, Nina, Paige, Brooklyn*, Noah Masoner, Noah Smith, Noelia Silva, Norah Marsing, Nov, Beg, Int, Adv, Champ Overall Awards, Novice King/Queen Awards, Novice Queens/King Awards, NRG Sr. Girlz, NRG YA Girlz, Nyia Steed, Oaklee Jacobson, Oaklee Larsem, Kristan Hatch, Avery Bleazard, Oaklee Michaelson, Oakley Barney, Oakley Buchanan, Oakley Hawkins & Stephanie Parker, Oakley Hawkins & Whitney Love, Oakley Hawkins, Oakley Lund and Jazmin Mitchell , Oakley Lund, Oaklyn Eyre, Odelia Ray, Olive Beckstrom, Oliver Hyde, Olivia & Mary Kate, Olivia & Rosalyn Giese, Olivia Adams, Olivia Allgood, Olivia and Amelia Adams, Olivia and Rosalyn Giese, Olivia and Stella, Olivia Backus, Olivia Carillo, Olivia Carlson, Olivia Carrillo, Olivia Dallon & Taylor McMinn, Olivia Dallon, Olivia Davis, Olivia Edgar, Olivia Giese , Olivia Giese, Olivia Harrell, Olivia Hawkes, Olivia Hernandez, Olivia Johnson & Sophie Goode, Olivia Jones, Olivia Kerr, Olivia Lorton, Olivia Moses, Olivia Pape, Olivia Penrod, Olivia Pjeter, Olivia Smart, Olivia Smith, Olivia Stinnett, Olivia Tucker, Opal Henley, Overall Clog Pro Awards, Paige Barker, Paige Baum , Paige Egbert, Paige Gutierrez, Paige Nussbaum, Paige Rasmussen, Paige Tolman, Paige Upwall, Paige Wagstaff, Paige Walsh, Abilene Kugler, Dylan Grilz, Paige Williams, paige zahne, PaisLee Richards, Paisley Hallows, Paisley Rietzsch, Paisley Schuldies, Paisley Weber and Brooklin Ried, Paisly Porter, Paityn Boehm, Paityn Boehm, Hailey Larsen, Paityn Weekes , Paityn Weekes, Paloma Perez, Paris Rasmussen , Paris Rasmussen, Parker Barnes, Parker Stone - Unpaid, Payge Dyson, Payge Lundeen, Payson Lucero, Payton Burgess, Payton Harrison, Andromeda Haslam, Tessa Ohran, Payton Liffick and Jazmine Mack, Payton Liffick, Peja Eschler, Penelope Morgan, Peyton Barney, Peyton Byars, Peyton Chlarson, Peyton Evans, Peyton Garner, Peyton Moore, Peyton Scott, Peyton Warner, Peyton York, Cailey Swasey, Phaedra Lamb*, Phaedra Lamb, Porter Tegan, Powerhouse Vibe, Presley Fewkes & Brynn Thomas, Presley Fewkes & EvVah Fewkes, Presley Fewkes, Presley Goodwin, Presley Munns & Tyann Wright, Presley Munns, Presley Russell, Presley Speelmon, Presley Wanner, Presley Weaver, Pressly Spanos, Preston & Wade Vawdrey, Preston Case , Preston Case, Preston Vawdrey, Price Coons, Pro Dance Off - A Cappella, Freestyle, Solos, Pro Dance Off - Female Freestyle Only, Pro Dance Off Female Freestyle, Pro Overall Awards, Puzey/ Bogh, Queen/King Awards - may pick awards up early, Quinci Rivera, Quinten Morgan, Quyncee Poole, Rachael Hales, Rachel & Cassie Jolley, Rachel Bond, Rachel Bryan, Rachel Esseltine, Rachel Garman, Rachel Green, Rachel Houle, Rachel Humphries & Nicole Fry, Rachel Humphries, Rachel Hunt, Rachel Jolley, Rachel Kobe, Rachel Lee, Rachel McEwan, Rachel Park, Racquel Hancock, Raelee Parsons, Raeleigh Searle, Raelen Spackman, Raft River Dance, Raigan Bradfield, Rakell Mahlum, Rosie Thresher, Ramsey Anderson, Randi Wiese & Ethan Thomas, Randi Wiese & Haliey Shope, randi wiese, Raquel Buccio, Raquel Bucio, Raquel Dimond, Raquel Hancock, Raven Grout, Ravin Griffis, Rayna Sannar, Rayne Welch, Reagan Boring, Reagan Fowers, Reagan Hall, Reagan Madsen, Reagan Van Houten, Reagan Wolfley, Rebecca Nichols, Rebecca Osterhout, Taylor Osterhout, Rebecca Ricks & Taylor Tucker, Rebecca Ricks, Rebecca Stevens*, Rebecca Stevens, Rebecca Wood and Price Coons, Rebecca Wood, Rebeka Gilbert, Rebekah Bennett, Rebekah Johnson, Rebekah Park, Rebekah Rowe, Reese Barney, Reese Burton, Reese Campbell, Reese Chournos, Reese Phillips, Reese Poll, Reese Urie & Raelynn Kaniho, Reese Welker, Reese Welker, Sophia Romrell, Reese Woodhouse, Ashley Vassel, Regan Miley, Regan Miller, Reghan Beachley, Regina Hardman, Reilly Harris, Reilly Nolan, Reilly Smith, Reiss Budd, Remi and Adelaide Roberts, Rhaynee Mackey, Rhiannon Bright-Casner, Rhyan Carson, Rian Stoddard, Rianna Fewkes, Ricci Tyree, Ridley Snow, Rielee Godfrey & Zaidee Larson, Rielee Godfrey, Rieley Godfrey, Riley Earl, Joy Bruneel, Katie Ent, Riley Lucas, riley merrill & Jessica Neeleman, Rilla Erickson, Rion Brown, River Maynes, Rocky Mtn. Premiere, Roma Carter , Rosalind Woolley, Rosalyn and Olivia , Rosalyn Giese , Rosalyn Giese, Rose Winsor, Rosie Fuhriman, Rozalon Rowley, Ruby Burton, Ruby Call, Ruby Olsen, Ruby Salazar, Ruth Galloway, Rya Smith, Ryah Christen, Ryan Carothers, Ryan Harmon, Ryan White, Shaylee Rex, Ryan Young & Jenna Dowdy, Ryan Young, Ryan Young, Jenna Dowdy, Ryanne Simper, Rykah Justesen, Macy Larson, Ryker Adams, Rylee Alvey, Rylee Bartholomew, Rylee Colmenero, Rylee Gifford & Natasha Mendez, Rylee Gifford & Tasha Mendez, Rylee Hartwell, Rylee Hurd, Rylee Kier, Rylee Schaugaard , Rylee Schaugaard, Rylee Wray, RyLeigh Bell, Ryleigh Holmes, Rylie Carpenter, Rylie Knittel, Rylie McPherson, Rylie Motley , Rylie Tew and Graci Ewell, Rylie Tew, Rylinn Levie, Rylinn Levie, Adilynn Levie , RyRy Warner, Sabrina Allen, Sabrina Underwood, Sadee Singleton, Sadey Speelmon, Sadie Adair, Sadie Bay, Sadie Bay, Kamdyn Christensen, Isabelle Eddington, Sadie Beagley and Emery Goodman, Sadie Beagley, Sadie Bingham, Sadie Dudleston, Sadie Everitt, Sadie Hurst, Sadie Littlewood, Sadie Mouritsen, Sadie Rich, Sadie Robinson, Sadie Schow, Sadie Scott, Sadie Stirling, Saffron French, Sage Beaumont, Sage Erickson, Sage Ernst, Sage Gilbert, Sage Lyon, Saige Collins, Saige Jensen, Saige Ketcherside, Saige Nielson, Saige Steele, Saira White, Saishah Pritchett, Salena Dickey, Sam Lamont, Sam Myers, Samantha and sydnie Salgado, Samantha Bluth, Samantha Garner, Samantha Harrison, Samantha Linhart, Samantha Little, samantha Oliphant , Samantha Oliphant, Samantha Prettyman , Samantha Warren, Samantha Whiteley, Samantha Yesslith, Samarra Hansen, Sami Bucad, Sami Hurst, Sami Robison, Sami Sackett, Samida Tumanava, Samie Mitchell, Sammy Withers, Sandra Herrera, Sara Boyd, Sara Camp, Sara Daly, Sara Miller, Sara Rowley, Sara Wilkinson, Sarabeth Cooley, Sarah & Lily Rivkind, Sarah and Meaghan, Sarah Austin, Sarah Basham, Sarah Bate, Sarah Bruschke, Sarah Haderlie, Sarah Hedquist, Sarah Heywood, Sarah Horkley, Sarah Knowlton, Sarah Mckay, Sarah Moore & Brynlee Moyes, Sarah Moore, Sarah Reese, Sarah Rivkind & Heidi Hewitt, Sarah Rivkind & Jamie Moore, Sarah Rivkind, Sarah Robins and Terin Garrard, Sarah Robins, Sarah Sabey, Sarah Seelos, Sarah Wagoner, Sariah Marshall, & Sydney Birch, Sariah Peterson, Sariah Ross, Sariah Ross, Macey Perry, Kaylynn Trinaman, Savanah Torgersen, Savanna Wassily, Savannah Bagley, Savannah Barbre, Savannah Burton & Erika Whitmeyer, Savannah Burton & Kyla Madsen, Savannah Burton, Savannah Carpenter, Savannah Clayson, Savannah Gessel, Savannah Hall, Savannah Hoyt, Savannah Huntington, Savannah Peterson , Savannah Richardson, Savannah Root, Savannah Smith, Savannah Speelmon , Savannah Stevens, Savannah Winward, Savinda Tumanuvao, Savnida Tumanuvao, Saydee Adams, Cami Lewis, Saydee Mineer, Scarlett Penrod , Scottlyn Leatham, Scout Mchan, Sean Perry, Seiji Valerio, Seirra Patterson, Seneca Jensen, Senior Dance Tean: Arielle, Amber, Ricilyn, Seniors, Serina Dudleston, Seth Hansen, Shae King, Shae Whitear, Shaea Green, Shaelyne & Jaxton, Shailynn Magleby, Shaina Hansen, Shaina Skinner & Marianne Ohran, Shalani Wilcox, Shalisa Heninger, Shalyce Cook, Adalynne Hafen, Taylor Gilgen, Shalynn Dansie, Shambree Puzey, Shanae Schild, shanetta shefflield & shaylyn sheffield, Shania and Shantana Benally , Shania Benally, Shania Witkowski, Shanna Sievers, Shantana Benally, Shantel Ellis, Shantel Ryujun, Shantel Schild, Shanzie Benally, Shaudiin Yeslith, Shauntae Horning, Shayla Desjarlais Wright, Shayla Hankins, Shayla Martinez, Shaylee Thomas, Shaylee Wall/ Brielle Speirs, Shaylie Andersen & Jocelyn Anderson, Shaylie Andersen & Kiersten Navarro, Shaylie Andersen & Megan Reed, Shaylie Andersen, ShaylieAnn Robnett, Shaylyn Shanetta Sheffield, Shaylyn Sheffield, Shaylynn & Brooke, Shaylynn Yaunick, Shayna Bronson, Shayna Wilkerson, Shaynna Fillmore, Shehnet Manzo, Shelbee Murdoch*, Shelbi Burns , Shelby Alder & Raquel Buccio, Shelby Alder & Raquel Bucio, Shelby Jaques, Shelby Zobell, Shellbie Gordon, Sheradan Stone, Shorty boots Angelina Schiffhauer, ShyAnn Ball, Shyann Stewart, Sidnee Hannah, Sidney Bennion, Sidney Fry & Berkley Scharmann, Sidney Fry & Conley Davis, Sidney Fry, Sidney Mendenhall, Ellie Nakken, Khari Nielson, Sidney Moore, Sidney White, Sidney White, Maya Bott, Sidnie Stoker, Sienna Blackner, Sienna Smith, Sienna Stevens & Jaci Kirkham, Sienna Stevens, Sierra Anderson, Sierra Carter & Jillian Jarvis, Sierra Carter & Logan Dawes, Sierra Carter, Sierra Monteleone, Sierra Nye, Sierra Rice, Sierra Richardson, Sierra Robbins, Sierra Ruth, Sierra Star Otteson, Sierra, Alexandria, and Skylan, Simi Macdonald, Simone Nicolodemos, Ellie Kener, Sipola Vakautakakala, Siri Villar, Sirikay Hawkes, Sirkay Hawkes, Sisaly Miller, Skyla Poll, Skyla Willson, Skylan McCarthy, Skylar Sheppeard, Skylee Gardner & Ashley Fewkes, Skylee Gardner & McKenna Bailey, Skyler Kingsbury, Skyler Kingsury and Gabby Bergstrom, Sloan Riding, Sloane Hammontree, Sofi Burgraff, Sofia Panicker, Sofia Smith, Sofie LeBow , Sonny Loftus, Sophia Keller, Sophia Nelson, Sophia Rosevear, Sophia Seeley, Sophia Whitney and Haislee Cloward, Sophia Whitney, Sophie Daynes, Sophie Jensen, Sophie Leavitt, Sophie Roberts, Sophie Rollender, Sophie Schwendiman, Sophy Shupe, Spencer and Claire Wilcox, Spencer Hedquist, Spencer Kobe, Spencer Simko, SpencerDay & Hannah Olsen, Sr Elite - Brei, Coltin, McKayla, Stacy Wood, Staley Wilson and Noah Hafen, Stari Smith, Stella Ayala, Stella Henderson, Stella Henderson, Addy Larson, Mia Olson, Stella Mills, Stella Ward, Stephanie Hill & Kasandra Parker, Stephanie Hill, Stephanie Jensen, Sterling Harness, Stevie Tillack, Stockton Panter, Sumara Davis, Summer Bennett, Summer Evans, Summer Hancey, Summer Phillips, Sunny Bennion, Susanna Gubler, Susie Kirkpatrick, Sydnee Gardner, Sydnee Lundell, Sydney and Lily, Sydney Anderson, Sydney Braman , Sydney Braman, Sydney Coffman, Sydney Craft, Sydney Curtis, Sydney Derieg, Sydney Dorrance , Sydney Eschler, Sydney Haslam, Sydney reed, Sydney Stock, Sydney Wilson, Sydni Chapman, Sydnie Terry, Sylvia Foote, Symphony Hammond, Tabbath Gebhard, Tabbi Booth, Tabitha Peterson, Tahlia Erickson, Taiya Miles, Talissa Silva & Shaylee Jackman, Talissa Silva & Shayley Jackman, Talissa Silva, Tandi Myers, Tanea Gardner & Preston Allgood, Tanner & Brynli Seely, Tanner Chesley, Tanner Gibb, Tanner Moon, Tanner Parker, Tap Stars 2 - dbttpe, Tara jones , Tara jones, Tariah Brown, Tarin Garrard, Tarrah Clark, Taryn Forsberg, Taryn Shorb, Tasia Swan , Tatum Bates, Tatum Bates, Lea Kosterlitz, Sloan Riding, Tatum Richardson and Ashlyn Thompson, Tatum Richardson, Tatum Tatton, Tatum Templeton, Tatum Troescher, Tausha Price, Tavia Garver, Tawni Eyre, Tawni Tuttle , Tawni Tuttle, Tawnya Mitchell, Taya Neville, Taya Turpin, Taya Waite, Tayci Knudsen, Tayla Crebs, Tayla Schultz , Brandy Renz, Tayla Schultz, Taylee Dastrup & Brooklyn Stuart , Taylee Keele, Tayler Brown and Tariah Brown, Tayler Brown, Taylie Allen, Taylie Isaacson, Taylie McPherson, Taylin Hatch, Taylor Crow, Taylor Dicharo, Taylor Drake, Taylor Gardner , Taylor Jaussi, Taylor McMinn, Taylor Mocaby, Taylor Osterhout, Taylor Peterson, Taylor Reed, Taylor Sessions, Taylor Tew, Taylor Tomaszewski, Taylor Tucker, Taylor Wilkins , Haleigh Hartley, Taylor Williams, Taysia Thompson, Taytem Willson, Taytum Coons, Tayxa Talbot*, Tayzja Mittelstadt , Tayzja Mittelstadt Makayla Stewart, Tayzlie Carlson, TDS Elite Company, Teagan Strain and Alexa Walker, Teagan West, Teilani Kidman, Tele Shaw , Tenley Shorb, Tenley Wanner & Wyatt Monroe, Tenley Wanner, Tenlie Jones, Tenney Kunka, Terin Garrard, Tess Bollschweiler, Tess Butikofer, Tess Dickerson, Tessa Barton, Tessa Geigle, Tessa Jessen, Tessa Windom, Tessi Hurst, Teya Sidberry, Teytem Ekins, TG Excel, Thomas Rex, Thomas Rosenquist, Tia Moses, tia robison, Tia Schultz, Tianna & Tierra Easterday, Tiara Kimball, Tierany Spence, Tiffani Bond, Tiffany McElprang, Tomi Matsumori, Tonisha Sauer Ella Shuldberg, Tonisha Sauer, Toree Godfrey, Tori Lewis , Tori Lewis, Tori Smith, Torrence Tracy, TOUR DE FORCE, Travis Grant, Trent Magill, Trent Magill, Kieran Carey, Trevon Magleby, Trevor Losness, Trey Torgerson & Cale Torgerson, Trig Moler, Trinady Lindsey, Trinity Adair, Trinity Baird & Nevaeh Garcia, Trinity Geer, Trionna Hammeren, Trista Dyson, Trixie Smith, Tucker Alvey, Tucker and Xander Alvey, TVDC- 4th Grade Performance , TVDC- 5th Grade Performance, TVDC- Advanced Technique , TVDC- Advanced Technique, TVDC- Elite , TVDC- Rock Stars , Tyann Wright & Zaidee Larson, Tyann Wright, Tyeli Cook , Tylee Rosenberg, Tylenn Conger, Tyler Cook and Ali Cook, Tyler Daley , Tyler Daley and Kinzie Hacking, Tyler Daley, Tyler Sierra Fowers, Tyler Toone, Tylie Teeples, Tyra Christean, Tyra Eyre, Tyra Porter, Tyson Weidauer, Valarie Shirley, Vanessa Carson, Vanessa Castrellon, Vanessa Kirkpatrick, Veva Ahlstrom & Kandice Anderson, Veva Ahlstrom and Amanda Nelson, Veva Ahlstrom, Veva Whitear, Victoria & Malina, Victoria Lorton, Victoria Rodriguez, Vienna Allred, Violet Evans, Violet Lyon, Virginia Hyde, Wade Vawdrey, Wesley Peterson, Weston Blake, Whitley Scott, Whitney Coates & Whitlee Parker, Whitney Johnson, Whitney Keele, Whitney Lancaster, Whitney Love & Hope Stauffer, Whitney Love, Whitney Scott, Whitney Turner, Whitnie Cooley, Will Bingham, Will Isaacson, William Palmer, Wilseydee Richardson, Wraylee Wilde, Xander Alvey, Xerika Perkins, Xitlaly (Lolly) Nevarez, Yana Harding & Presley Russell, Yana Harding, Zac Coffman & Emma Craig, Zachary Coffman & Megan Coffman, Zachary Coffman and Megan Coffman, Zachary Coffman, Zackery Mikesell, Chacee Shiner, Zoe Castillon, Zadie Garcia, Zaidee Larson, Zan Zollinger, Zarah Wiet, Zatai Hawkes, Zattai Hawkes, Zaya McMillan, Zayva Gibson, Zoe Allen, Zoe Bush, Zoe Foulger, Zoe Johnson, Zoe Monninger, Zoe Nielson, Zoe Stephan, Zoe Woolsey, Zoee Parise, Zoey Anderson, Zoey Barney, Zoey Noble, Zoey Paxton , Zoey Paxton and Joslyn Page, Zoey Paxton, Zolei Walker, Zowie Renzello,




2016 Teams
AATD Ballet, AATD Cheer - GYM, AATD Hip-Hop, AATD Junior Cheer, AATD Peewee Cheer, AATD Pointe, AATD Senior Cheer - GYM, Academy Prep, Academy, Accent Rhythm Elite, ACES, Acro, Adrenaline Rush, Advanced Company, Advanced Overall Teams announced, Advanced Overall Teams Awards, Advanced SUPERStar & Master Soloists Aawrds, Advanced Team, AIM DANCE, All American Advanced, All American Beginners, All American Intermediate, All American Novice, All Company, All Stars, All Starz, Allstars, AMT Elite, AMT Energy, AMT Excitement, AMT Explosion, Aspire and Inspire Company - Fees Due, Aspire and Inspire Company, Aspire Company - Fees Due, Aspire Company, Attitude Team, Audacity Diamond Dancers, Audacity Diamond, Audacity Ruby Dancers, Audacity Ruby, Audacity Sapphire Dancers, Audacity Sapphire, Audacity Topaz Dancers, Audacity Topaz, AWOL, Ballet One TDS, Basic Shimmer Steps, Beach Babes *, Beat, Becky's Dance Co., Bedazzler Steps, Bedazzler-Steps, Beg Hip Hop, Beginning Clog, Beginning Company, Beginning Jazz, Beginning Overall Teams announced, Beginning Overall Teams Awards, Beginning SUPERStar & Master Soloists Aawrds, Beginning Team, Bingham All Star Mini's, Bingham All Stars , Bingham All Stars, Black Diamond , Black Diamond Dance Academy - Diamond, Black Diamond Dance Academy - Emeralds, Black Diamond Dance Academy - Hip Hop Crew, Black Diamond Dance Academy - Ruby, Black Diamond Dance Academy - Sapphire, Black Diamond Dance Academy - Topaz, Black Diamonds, Black Flare Cheer, Black Illusion, bloomers, Blue Diamonds, Blue Thunder, BMDC Ballroom Troupe, BMDC Juniors, BMDC Mini Elite, BMDC Minis, BMDC Neos, BMDC Preteens, BMDC Production Team 1, BMDC Production Team 2, BMDC Seniors, Boise Cloggers, Boogie Babies, Boom Krew, Boom, BOOM/Jr EDGE, Boys Breakdance, Boys Hip Hop, Boyz n girlz hip hop krew 2, Boyz n girlz hip hop krew, Brave Cadettes, Buns & Roses, Camas Creek Cloggers, Camas Creek Clogging, CAS Hot Shots, CAS Pacific Heat, CAS Super Stars, Cedar Senior Company, Center Stage Junior Company*, Center Stage Junior Company, Center Stage Senior Company*, Center Stage Senior Company, Champ Overall Teams announced, Champ SUPERStar & Master Soloists Aawrds, Cheer Elite Starz, Cheer Super Starz, Cheer Team, Cheers Company, Child Jazz, Classy Vibe, Click-N-Time Cloggers, Color Country Express, Color Country Flash, Color Country Gold Elite, Color Country Irish Taps, Color Country Irish, Color Country JR Elite, Color Country Jr. Elite, Color Country Lightning, Color Country Stars, Color Country Sugar n Spice, Color Country TNT, COMMANDERS, Company A-Dazzlers, Company E, Company f, Company G, Company H, Company, country stars, Court Jesters *, CRAVE, D.E. Clog Team, Da' Boyz, Dakota Roberts , Dance Attutide, DANCE BIZ GLAMZ, DANCE BIZ SPARKZ, Dance Central, Dance Company Junior Company, Dance Company Senior Company, Dance Company Showteam, Dance Company, Dance Depot Jazz Club Jr, Dance Depot Jazz Club Sr, Dance Depot Mini I, Dance Depot Mini II, Dance Depot Mini III, Dance Elite, Dance Force, Dance on Broadway, Dance Unlimited All Stars, Dance Unlimited, Dance Vibe, Dance Works Darlings, Dance Works Dazzlers, Dance Works Diamonds, Danceography, Dancerz Edge Blaze, Dancing Divas, Darling Dancers, Dazzle Steps, Dazzle Team, DAZZLERS, Dazzle-steps, DC Boys Hip Hop, DECLO buds, DECLO sprouts, Deep South Cloggers ADV, Deep South Cloggers BEG, Deep South Cloggers INT, Deep South Cloggers, Desert Dancers, DFC Excaliburs, DFC Kidz, DFC Lace & Spurs, DFS Company Team, DIA Extreme, Diamond Clog Team, Diamond One, Diamond Team Tap, Diamond Team, Diamond Two, Diamonds , DIAMONDS, DipidyDop, Diva & Glitz, Diva Cheer, Diva co, Diva Dance Co. (Xcel), Diva Dance Co. (Xpress), Diva Dance Co. (Jr. Elite), Diva Dance Co. (Sr. Elite), Diva Dance Co. (Varsity), Diva Dance Co. (Xcel), Diva Dance Co. (Xpress), Diva Dance Co., Diva Dance Studio (Starbrite), Diva Dance Studio (Starburst), Diva Dance Studio (Starlite), Diva Dance Studio (Starpower), Diva Elite, Diva Starbrite, Diva Starburst, Diva Starlite, Diva Starpower, Diva Team, Diva, Dub Masters, DUDC Dazzlers, DUDC StarBound, DUDC Teen Epic, DYNAMITE EXPLODE, DYNAMITE IGNITE SR, DYNAMITE REC, DYNAMITE X-TREME, Dynamite, DYNAMITES, ECCENTRIC, Echo Noble School of Dance, EDS All Star Cloggers, EDS BAllet 1-2, EDS Ballet 3-4, EDS Ballet 5-6, EDS Cheer, EDS Elite Hip Hop, EDS Excel Hip hop, EDS Firecrackers Hip Hop, EDS Hip Hop 1, EDS Hip Hop 2, EDS Hotshots Clog, EDS Hotshots Jazz, EDS Hotshots, EDS Jazz 1-2, EDS Jazz 2-3, EDS Jazz 3-4, EDS Jazz 5-6, EDS Jazz 7-8, EDS Jr cloggers, EDS Jr Elite, EDS Kindergarten, EDS Petite Clog, EDS Petites , EDS Prestige Cloggers, EDS Prestige, EDS Production, EDS Sr Co, EDS Sr. Co, EDS Sr. Elite, EDS Sr.Elite, EDS Superstars clog, EDS Superstars jazz, EDS Superstars, EDS Teen Jazz, EDS Tuesday Kinder, Elan Ballet Point, Elan Classics, Elan Ecstatic, Élan Ecstatic, Elan Elite, Élan Elite, Elan Energy, Élan Energy, Elan Jazz, Elan Minis, Elan Primas, Electric Rhythm, Electric, Elevation, Elite 1, Elite 2 , Elite Black, Elite Company TDS, Elite Company, Elite Dance Force, Elite Dansation, Elite Energy Explosion, Elite Performance, Elite Red, Elite Stars, Elite Starz, Elite Team, Elite Troupe 5.10, Elite Troupe 5.5, Elite Troupe 6, Elite Troupes, Elite, Elites, Elko Junior Elite, Elko Mini Elite, Elko Teen Elite, Emerald Clog Team, Emerald, Emeralds, Eminence Dance Co., Encore Dance Academy, Encores, Energy, Epic Company, EPIC, Essence, ET, Excel, Explosion, Express 1, Express 2, Express 3, Express 4, Exquisite Team, Extreme Pearls, Extreme Prism, Extreme Rhythm, Extreme Team, Extreme, Fab 5 Elite Addiction, Fab Feet Bad Boys, Fab Feet Cloggerazzi, Fab Feet Cousins, Fab Feet Elite, Fab Feet Fire , Fab Feet Fire and Ice, Fab Feet Glitz Mix, Fab Feet Heat, Fab Feet Hot Steppers, Fab Feet Jr. All Stars, Fab Feet Little Mix, Fab Feet QT's, Fab Feet Revolution, Fab Feet Rhythmratz, Fab Feet Sizzle n' Stomp, Fab Feet Super Stars, Fab Feet Sweet Heat, Fab Feet Sweet Sounds, Fab Feet Top Taps, Fab5 Elite Addiction, Falling Star - Junior, Falling Star- Elementary A, Falling Star- Elementary B, Falling Star- Elementary, Falling Star Group, Falling Star- Junior & Teen, Falling Star- Junior, Falling Star- Teen & Junior, Falling Star Teen, Falling Star- Teen, Falling Star, Falling Star-Junior, Falling Star-Teen, Falling Star-YA, Fame, Fancy's, FCD Elementary, FCD Jr & Sr, FCD Jr elite & Sr elite, FCD Jr Elite, FCD Jr Elite/Sr Elite, FCD Jr/Sr, FCD Junior, FCD Juniors, FCD Petite & Petite elite, FCD Petite , FCD Petite Elite, FCD Petite, FCD Petite/Petite Elite, FCD Senior Elite, FCD Senior, FCD Seniors, FCD Sr elite, FCD Teenies, Fierce, Fire Team, Firecrackers - Fees Due, Firecrackers, Flare, FLASHPOINTE, Flipping squad, Foothill , Foothill , Foothill Energy, Foothill Extreme, Foothill Fire, Foothill Flame, Foothill Flowers, Foothill Force, Foothill Fury, Foothill Fusion, Foothill Impact, Foothill Minis, Foothill Sweetpeas, Footworks Elite, Footworks Energy, Footworks Kickers, Footworks Power, Footworks Surge, Footworks Velocity, Forte, Foxy's, FS Cheer, FS Dance , FS Dance, Funk Crew & Hip Crew, Fusion, Fuze, Fuzion Cloggers, Fuzion Dazzlers, Fuzion Diamonds, Fuzion Dynamite, Fuzion Emeralds, Fuzion Gemz-Diamonds, Fuzion Gemz-Emeralds A, Fuzion Gemz-Emeralds B, Fuzion Gemz-Pearls, Fuzion Rubies, Fuzion Sapphires, Fuzion Sparklers, Galaxies, GC- Diamonds & Element, GC- Diamonds & Topaz, GC- Eclipse, GC- Element & Eclipse, GC- Element, GC- Emeralds, GC- Jades, GC- Kickers, GC- Pearls, GC- Red Hots, GC- Rockstars, GC- Topaz, GC-Pearls, GENERALS, Glam Girlz, Glimmer , Glitz, Gold Co, Green Valley Elem Mixed, Green Valley Excite, Green Valley Firetaps, Green Valley G-City, Green Valley Gold, Green Valley Hot Shots, Green Valley Hot Stuff, Green Valley jazz Silver, Green Valley Karizma, Green Valley Lightning, Green Valley Sr Mixed, Green Valley Stompers, Groove Crew, Ground Control Aftershock, Ground Control Beat Boyz, Ground Control GC4, Ground Control Gents, Ground Control Kryptonix, Ground Control Magnitude, Ground Control Prodigy, Ground Control Sound Machine, Ground Control Team Elektra, Ground Control Vibez, Guy and Dolls, Halau 'O Kaipolani, Happy, HD Elite, HD Force , HD Force, HD Fusion, HD Sass, HD Sensations, HD Tiny Tappers, HDDC'S rising stars, Heartbeats, HHS Dance Co., High Altitude Flyers, High Altitude Power, High Altitude Rhythm, High Altitude Stars, High Altitude Stompers, High Impact , High Impact, High Intensity, High Velocity, High Voltage, Hip Hip Elite Starz, Hip Hop 2, Hip Hop 3, Hip Hop A & B, Hip Hop A, Hip Hop All Starz, Hip Hop B, Hip Hop Platinum Starz, Hip Hop Starlettes, Hip Hop TDS, Hip Hop Xtreme, Hip Hop, Hip Hopperz, Hop Hop 1, Hot Shots, Hotshots, IGNITE, In Motion, In Step Clogging DD & Voltage, In Step Clogging Dynamite Dancers, In Step Clogging Hip Hoppers, In Step Clogging Kiddie Kloggers, In Step Clogging Mini Movers, In Step Clogging Radical Rockers, In Step Clogging Soarin' Slappers, In Step Clogging Star Steppers, In Step Clogging Super Stompers, In Step Clogging Sweet Shufflers, In Step Clogging Terrific Tappers, In Step Clogging Voltage, In Step, In the End, Infinity, Inspire Company - Fees Due, Inspire Company, Int. Jazz, Int/Adv Jazz, Intensity Dance Team- Senior Team, Intensity Dance Team-Black Team, Intensity Dance Team-Junior Team 1, Intensity Dance Team-Junior Team 2, Intensity, Intermediate Hip Hop, Intermediate Overall Teams announced, Intermediate Overall Teams Awards, Intermediate SUPERStar & Master Soloists Aawrds, Intermediate Team, IR- Alyssa's Ballet III, IR- Alyssa's Ballet PeeWee's, IR- Blue Angels, IR- Dazzlers , IR- Dazzlers, IR- Dynamite, IR- Edgar's Teen Hip Hop, IR- Energy Express, IR- Fast Feet, IR- Hotsteppers, IR- Impact, IR- Intensity, IR- LaCraze, IR- Lorraine's Ballet Juniors, IR- Lorraine's Ballet Mini's, IR- Lorraine's Ballet/Tap, IR- Lorraine's Jazz Hip Hop Juniors, IR- Lorraines Jazz Hip Hop Minis, IR- Lorraine's Jazz Hip Hop PeeWee's, IR- Lorraine's Kidbop, IR- McKenna's Clogging Juniors, IR- McKenna's Clogging Mini's, IR- McKenna's Clogging PeeWee's, IR- Robbie's Clogging PeeWees, IR- Shezzam, IR- Superstars, IR-Superstars, Jamie Merrell, Jazz 1, Jazz 2, Jazz 3, Jazz 4, Jazz 5, Jazz/Hip Hop, Jazz/Tumble Morgan, Jazz/Tumble Mt.Green, Jive, Jive/Beat, Jr & Youth Ballroom, Jr Ballroom, Jr Co , Jr Company TDS, Jr Company, JR EDGE, Jr Edge/Boom, Jr Elite, Jr Hip Hop, Jr Prep, Jr Stargazers, Jr. Edge, Jr. Black, Jr. Co. HIp Hop , Jr. Co., Jr. Company, Jr. Corps, Jr. Elite Performance, Jr. Elite Team, Jr. elite, Jr. Elites, Jr. Hip Hop, Jr. Performance, Jr. Prep Company, Jr. Prep, Jr. Troupe, Jr-Sr Company, Junior A Cloggers, Junior Academy, Junior B Cloggers, Junior Black, Junior Company, Junior Dansation, Junior Elite, Junior Jazzline, Junior Prep , Junior Red, Junior Starz, Junior Team, Junior/Intermediate Team, Juniors, Just 4 Clicks Blaze Elite, Just 4 Clicks Blaze, Just 4 Clicks Embers, Just 4 Clicks Fire, Just 4 Clicks Flare, Just 4 Clicks Heatwave, Just 4 Clicks Inferno Elite, Just 4 Clicks Inferno, Just 4 Clicks Juniors, Just 4 Clicks Strikers, Just 4 Clicks Tweens, Just 4 Clicks Wildfire, K&C's Fab 5, K&C's FAB5 Addiction, K&C's FAB5 Addiction, K&C's FAB5 Antiques, K&C's FAB5 Avid, K&C's FAB5 Blush, K&C's FAB5 Cadence, K&C's FAB5 Destiny, K&C's FAB5 Divinity, K&C's FAB5 Edge, K&C's FAB5 Elation, K&C's FAB5 Eminence, K&C's FAB5 Emprise, K&C's FAB5 Euphoria, K&C's FAB5 Felicity, K&C's FAB5 Illusion, K&C's FAB5 Immensity, K&C's FAB5 Prodigy, K&C's FAB5 Radiance, K&C's FAB5 ReQuest, K&C's FAB5 Synergy, K&C's FAB5 Thunder, K&C's Tiny Tots, Kamikaze, Kixx, KLASSY steps , Klassy-Steps, Knockout, LaShars Dynastarz, LaShars Jr. Company, LaShars Jr. Rhythmline, LaShars Starz, LaShars, "Leavitt Center Arts Academy ""Kamikaze Dancers"", " Legit Crew - Fees Due, Legit Crew, Level 1, Level 1/2, Level 2 Pre-Teen, Level 2, LFB 5 Extreme, LFB5 Allstars, LFB5 Bod Squad, LFB5 Da Bomb, LFB5 Dynamite, LFB5 Elite , LFB5 Elite, LFB5 Extreme, LFB5 Hot Stuff, LFB5 Intensity, LFB5 New Force Jr, LFB5 New Force Sr, LFB5 Rec Elem, LFB5 Rec Jr, LFB5 Rec Minis, LFB5 Stompers, LFB5 Swag, Lightening, Lightning, Lil Beatz Hip Hop, Lil Darlins, Lil Dazzlers, Lil Diva's , Lil Tudes, Limited Edition -1, Limited Edition -2, Limited Edition -3, Limited Edition Seniors, Limited Edition Seniros, Limited Edition, Limited Edition-1, Limited Edition-2, LITTLE LOCOS, Little Steps , Little Stompers, Lorelle McPhee Dance, Lorelle McPhee, Lost River Cloggers , Lost River Cloggers, Love Divas *, Lyrical 1, Lyrical 2, Lyrical Elite Starz, Lyrical Team, Lyrical, Madness, Marcie's Dance Academy, MAYHEM, McCain Middle School, Meize's Encore, Meize's Team 1, Meize's Team 2, Meize's Team 3, Meize's Team 4, Methods of Movement Bella Sugar, Methods of Movement Company Dancers, Methods of Movement Jete' Vole', Methods of Movement Jr Co 1, Methods of Movement Jr Co 2, Methods of Movement Sr Co, mighty Mites , Mini Combo, Mini Company TDS, Mini Company, Mini Crew, Mini Dance Team, Mini Elect, Mini Elite, Mini Elite/Jr Co, Mini Hip Hop, Mini Jazz, Mini Krew, Mini Production, Mini Sass, Mini Squad, Mini Stars, Mini Starz, Mini Tap Stars, Mini Troupe, Mini Tudes, Minis Team, Minis, MiniSquad, Moab Dance Company, Mommie & Me, Moonbeams, Morgan Academy, MOVERS AND SHAKERS, Mt Nebo Thunder Junior Lyrical, Mt Nebo Thunder Junior's, Mt Nebo Thunder Mini Lyrical, Mt Nebo Thunder Mini's, Mt Nebo Thunder Senior Hip Hop, Mt Nebo Thunder Senior Lyrical , Mt Nebo Thunder Senior Lyrical, Mt Nebo Thunder Senior's, N&B STUDS, N&B DAZZLERS, N&B ELITE BRONZE, N&B ELITE PLATINUM, N&B GLITZ AND GLAM, N&B HOT SHOTS, N&B LITTLE TAPPERS, N&B MINI'S I WANT IT ALL, N&B MINI'S WILD WEST, N&B PRODUCTION - dbtp, N&B PRODUCTION, N&B RHYTHM ROCKERS, N&B ROCKEN STOMPERS, Nebo Jr. Cheer Team, Nebo Sr. Cheer Team, NEW 2 FUNK, Nitro , Nitro, Novice Overall Teams announced, Novice Overall Teams Awards, Novice SUPERStar & Master Soloists Aawrds, NRG Babiez, NRG Bliss, NRG Divaz, NRG Glitz, NRG Momz, NRG QTeez, NRG Rockerz, NRG Sass, NRG SR. Girlz, NRG Starz, NRG YA Girlz, NRG YA. Girlz, N-Step All-Starzz, N-Step Dazzlers, N-Step Elite, N-Step Essence, N-Step Expressions, N-Step Illusions, N-Step Incredibles, N-Step Mini Gems, N-Step Prestige, N-Step Prizms, N-Step Prodigy, N-Step Sensations, N-Step Starletts, OUTBREAK, Overall Awards Ceremony, Overall Awards, Overall Teams & Studios Announced, Overall Teams and Studios Announced, Overall Teams Announced, Overall Teams Ceremony, Overall Teams/Studios Announced, P.D.C Cheer 1, P.D.C Cheer 2, Pack, pat's Country Cloggers, PDS Nova, PDS Spark, PDS Storm, Pearls, Pee Wee Prep, PeeWee Ballroom, PeeWee Company, Performing Co, Petite Chic, Petite Company, Petite Dansation, Petite Elite, Petite Performers, Petite Starlettes, Petite Troupe, Petites, Pewees, Pink Diamonds, Pink Ladies *, Pittington Family, Pixis, Platinum Company, Platinum Starz, Pointe, Poise HIp Hop 1, Poise Hip Hop 2, Poise Itsy Bitsy's , Poise Jazz 1 , Poise Jazz Mini's, Poise Pee Wees , Poise Tiny Tots , POP ROX, Power Rhythm, Power, Powerful Xpressions Nrgy, Powerful Xpressions Xtreme, Powerhouse Attitude, Powerhouse Divas, Powerhouse Force, Powerhouse Fusion, Powerhouse GirlZ Crew, Powerhouse Ignite, Powerhouse Jr BoyZ Crew, Powerhouse Kool Kicks, Powerhouse Lightning, Powerhouse Precision, Powerhouse Pulse, Powerhouse Rhythm, Powerhouse Sr BoyZ Crew, Powerhouse Stompers, Powerhouse Superstars, Powerhouse Surge, Powerhouse Tappers, Powerhouse Thunder, Powerhouse Vibe, Powerhouse XCell, Powerhouse Xtreme, Pre Team, PreBallet TDS, Pre-Company 6-8, Pre-Company 8-11, Pre-Company JRs, Pre-Company Teen, Pre-Company Teens, Pre-Company Tinys, PreK TDS, Premier Jr.'s, Premier Mini's, Premier Petite, Premiere Company, pre-steps, Preteen Ballroom, Pride, Princess Team, Prizms, Pro Overall Awards, Pro Overall Teams announced, Production Team, PRODUCTION, Project Cheer JV, Project Cheer Mini, Project Cheer Varsity, Project Dance Elite, Project Dance Extreme, Project Dance Fury, Project Dance Ignite, Project Dance Minimites, Project Dance, Pulse , Pulse, Pulse/Vibe, Purple Diamonds, Purple Flare Cheer, Radiation *, Rag Dolls, Razz & Rhythm Allstars, Razz & Rhythm Electric, Razz & Rhythm Hot Shots, Razz & Rhythm Juniors, Razz & Rhythm Minimites, Razz & Rhythm Minis - cntexpw, Razz & Rhythm Minis, Razz & Rhythm Pee Wees, Razz & Rhythm Senior Co., Razz & Rhythm Seniors, Razz & Rhythm Stompers, Razz & Rhythm Superstars, RDA Altitude, RDA Masters, RDA Petite, RDA Primas, RDA Starlets, RECON, Red Hot Cherries, Revolution Company, rGot, Rhythm-N-Motion Stars, Rhythm-N-Motion Sr., Rip Squad, Rivkind Flame, RMS All Stars, RMS Boy's Hip Hop and Varsity, RMS Boy's Hip Hop, RMS Micro Minis, RMS Mini Stars, RMS Super Stars, RMS Supers and Varsity, RMS Varsity, Rockin' Chicks, Rockstars, Rocksteps, Rocky Mtn. Dynamite, Rocky Mtn. Elite, Rocky Mtn. Extreme, Rocky Mtn. Fusion, Rocky Mtn. Hot Shots, Rocky Mtn. Lightning, Rocky Mtn. Premiere, Rocky Mtn. Sensations, Rocky Mtn. Sparklers - cbtexm, Rocky Mtn. Sparklers - cbtopm, Rocky Mtn. Sparklers, Rocky Mtn. Stompers , Rocky Mtn. Stompers, Rocky Mtn. Storm, Rocky Mtn. Unlimited, royal company, Rubies, Ruby Clog, Ruby Hip-Hop, Ruby, rupert bloomers, Rupert buds , Rupert sprouts , Rupert sprouts, Sapphires, SD Boys' Break Dance, SD Company, SD Contemporary A, SD Contemporary B, SD Dynamite Hip Hop, SD Dynamites, SD Elementary Dancceline, SD Elementary Danceline, SD Elite Hip Hop, SD Esteem Elites, SD Extreme, SD Gold, SD Hippity Hop, SD Junior Contemporary, SD Junior Danceline, SD Junior Elites, SD Junior Hip Hop, SD Mini Danceline, SD Pointe, SD Premier, SD Prestige Elite, SD Pro Hip Hop, SD Prodigy Hip Hop, SD Rec. Wed. 5:00 Jana, SD Rec. Wed. 5:00 Suzi, SD Senior Danceline, SD Senior Elites, SD Senior Hip Hop, SD Ultimates, SD Varsity, Senior Company, Senior Dance Force, Senior Elect, Senior Elite, Senior Hip Hop, Senior Jazzline, Senior Team, Senior/Junior Company, Seniors, SERENDIPITY, Shining Stars, Shining Starz, Shooting Stars, Show Team, Showcase U.S.A. - Hip Hop I, Showcase U.S.A. - Hip Hop IIA, Showcase U.S.A. - Hip Hop IIB, Showcase U.S.A. - Hip Hop III, Showcase U.S.A. - Hip Hop IV, Showcase U.S.A. - Jazz Attack, Showcase U.S.A. - Jazz Elite, Showcase U.S.A. - Jazz Express, Showcase U.S.A. - Jazz Force, Showcase U.S.A. - Jazz Prep, Showcase U.S.A. - Jr. Jazz, Showcase U.S.A. - Mini Jazz, Silver/White Flare Cheer, Small Co , Small Co, Small Company Prep , Small Jazzline, Sparkle , Sparkle Company, Sparkle Steps, Sparkles, Sparkle-Steps, Sparklettes, spot on , spot on, Sr Company TDS, Sr Company, Sr Edge, Sr Prep Company, Sr Stargazers, Sr. Co, Sr. Co. Hip Hop , Sr. Company, Sr. Elite, Sr. Hip Hop, Sr. Troupe, Sr.Elite, Star Team, Starbrights, Starburst, Starbursts, Stargazer Dance Co, Starlights, STARS! , Stars, Starshine Starlettes, Starshine Stars, Starshooters, Starz Unlimited All-Boyz, Starz Unlimited Combined, Starz Unlimited Elem. Mixed, Starz Unlimited Jr. Girlz, Starz Unlimited Miniz, Starz Unlimited Rising Starz, Starz Unlimited Sisterz, Starz Unlimited Sr. Girlz, Starz Unlimited Stomperz, Step Up Cloggers, Stomp it Out Advanced Elite, Stomp it Out Fiddlin Man, Stomp it Out Jr. Elite, Stomp it Out Kickers , Stomp it Out Rhythm, Stomp it Out Sr. Elite, Stomp it Out Stars , Stomp it Out Stars, Stompers, STORM, Sugar Babies, Sunshine Elem Elite, Sunshine Jr. Company, Sunshine Sr Company, Super Cloggers, Super Kids, Super Nova, Super Starz, Superior Team, Superstars, Supreme Team, Supreme, Tap 1, Tap 2, Tap 3, Tap Stars 2, Tap This- All Glam , Tap This- All Sass , Tap This PeeWee's , TDC Elite Cheer, TDS Begin Pointe, TDS Elite Company, TDS Hip Hop, TDS Jr Company, TDS Mini Company, TDS Sr Company, Technique Team, Teen Co., Teen Company, Teen Dance Force, Teen Elect, Teen Elite, Teen Prep, Teen Tempo, Teens, Teeny Tiny Team, Tenacity, TG Elite, TG Elite/Excel, TG Excel, TG Juniors , TG Minis, TG MVPs, TG Preemies, TG Seniors, TG Sr/Jr/Mini, TG Super Stars, The Attitudes, The Dance Club All Starburst, The Dance Club Mini Stars, The Dance Club Small Stars, The Dancer's Edge, The Elite Team, The Next Step Dance Studio, The Studio Dance, The Wildwood Cloggers JR's, The Wildwood Cloggers SR's, Thoms Bird Dance, thorns and weeds, thorns, Thunder Taps, Thunderstorms, Thurs 4:45 , Thurs 5:30 Hip hop, Thurs 6:30/B-Boy, Thurs 7:15/ B-Boy, Thurs 8:15 Hip Hop , Tiny Cheer Team, Tiny Dancers, Tiny Hip Hop Cheer, Tiny Stars , Tiny Step up Cloggers, Tiny Tots, Tiny Tudes, Tinys, TNT Boys, TOUR DE FORCE, TPS Dance Company , TPS Dance Company, Tragedy, Triple Step, Troup, Tues 10/Wed 5:15, Tues 3:45/Thurs 5:30, Tues 5:30 B-Boys, Tues 6:15 B-Boys, Tues 7:15/B-boys, TVDC- 1st Grade Performance , TVDC- 2nd Grade Performance , TVDC- 2nd/3rd Performance , TVDC- 3rd Grade Performance, TVDC- 4th Grade Performance , TVDC- 5th Grade Performance, TVDC- Advanced Technique , TVDC- All-Stars, TVDC- Elite , TVDC- Hip Hop, TVDC- Kindergarten A , TVDC- Kindergarten B, TVDC- Mini Stars , TVDC- Rock Stars , Twinkle Stars, Twinkle Toes, UDE ballet rec, UDE Rec 1, Ultimate Company, Ultimate Elite, Velocity, Veva's Fab 5 Blazing Taps, Veva's Fab 5 Dynamite, Veva's Fab 5 Explosion, Veva's Fab 5- Fiery Feet, Veva's Fab 5- Fire, Veva's Fab 5 Hot Shots, Veva's Fab 5 Hotties, Veva's Fab 5- Powertap Ignited, Veva's Fab 5-A capella, Veva's Fab 5-Fiery Feet, Veva's Fab 5-Ignited, Veva's Fab 5-The Blaze, Vibe, Vibration, WDC Junior and Senior Club, WDC Junior Club, WDC Senior Club, Wed 12:45, Wed 3:45 , Wed 4:30 , weeds, Western cheer elite, White Diamonds, Wildfire Company - Fees Due, Wildfire Company, Wishing Stars, XD Cloggers, Youth Ballroom,